Lagos – A 12 year-old pupil of the Indian Language School in Lagos, Rishe Gnanasekaran, on Saturday  emerged South West winner of the 15th Annual National Mathematics Competition.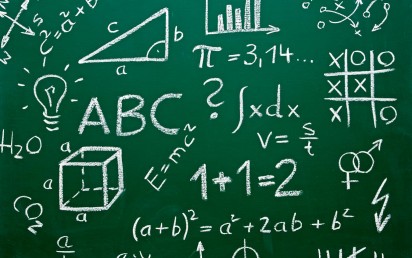 The competition was organised by Nigerian Tulip International Colleges in conjunction with National Mathematics Centre, Abuja for primary five and six pupils of schools nationwide.
39,000 pupils across the region participated in the competition, while the best 12 pupils, their teachers and schools won prizes.
All the winners would  be given  scholarships  covering  tuition and accommodation.
The overall winner got a cash prize of N300, 000 while the teacher got  N150, 000 and the school got  a photocopy machine.
The second prize winner  got N200,000, the teacher N100, 000  and the school a desk top computer.
The third prize winner went away with N100,000 and the teacher got N75, 000. The prize for the school is a printer.
Winners from the fourth place, up to the 12th and their teachers also got various cash prizes.
Mr Ercan Yilmaz, Principal NTIC, said the competition, organised by the college for the past 15 years, was aimed at developing greater capacity and promoting effective teaching and learning of mathematics at the primary levels.
Yilmaz said there was nothing more important for the future of our countries and our citizens than high quality education for all.
"The Annual National Mathematics Competition (ANMC) has been ongoing for the past 15 years for all states in the country and we here in Lagos are in charge of 9 states namely: Lagos, Ogun, Oyo, Osun, Ondo, Ekiti, Kwara, Delta and Edo States.
"We had 39, 600 pupils from 36 states across Nigeria who participated in this year`s competition and seated among us here are champions.
"As we celebrate the 15th edition winners of 2018 ANMC, various scholarships will be given today to these future changers; schools will be encouraged and so many Math teachers here will go home motivated and elated," he said.
Mrs Ronke Soyobo, Director-General, Office of Quality Assurance, Lagos State Ministry of Education, said the prize giving ceremony was a reward for hard work and a preparation for future challenges and leadership role of young leaders.
Soyobo, represented by Mrs Bambi Falayi, Director, Monitoring and Investigation office of Education, commended the participants for putting on a spirit of sportsmanship.
She urged the winners not to rest on their oars because there are future hurdles to still cross in their academic pursuit and leadership role.
"Put on the jacket of academic sportsmanship, imbibe good moral, as your schools continue to transform, reposition and take you to the Zenith of your chosen career, " he said.
She lauded NTIC for its commitment and dedication to the development of education, growth of its school and concern for the progress of students and the community.
The Nigerian  Tulip International College was formerly known as Nigeria Turkish International Colleges, an educational institution operating 16 schools in five states in Nigeria.
NTIC is aimed at producing academically excellent, morally upright and socially responsible citizens for Nigeria and the world. (NAN)