Thirty-five polytechnics on Monday began competing for honours at the 19th edition of all Polytechnics Senior Staff Games at the Institute of Management and Technology (IMT), Enugu.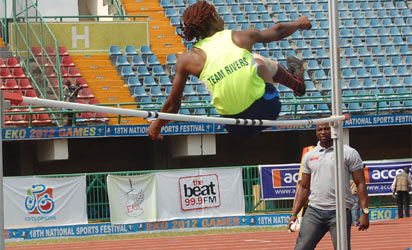 The Games are popularly known as the National Board for Technical Education (NBTE) and Nigerian Polytechnics Senior Staff Games Association (NIPOSSGA) Games otherwise "NBTE/NIPOSSGA Games''.
Declaring the Games open, the Executive Secretary of NBTE, Dr Masaudu Kazaure, expressed delight that many more polytechnics attended the Games.
Kazaure represented by the Board's Director of Academic Planning, Mr Usman Danjuma, appealed to the workers to use the opportunity provided by the Games to relax themselves.
"The Games also provides opportunity to make new friends, increase ones knowledge of the Coal City (Enugu) and network with colleagues from other institutions,'' he said.
He praised IMT for being an enthusiastic host and for providing adequately for all contingent, while wishing the athletes success in their different sports.
In his address of welcome, the Rector of IMT, Prof. Austin Nweze, thanked God that the participants were able to come to Enugu without hitches.
Nweze informed the assembly that IMT was working very hard to ensure that they were comfortable throughout the period of the Games.
He expressed gratitude to NBTE and NIPOSSGA for conceiving the sports fiesta and putting the 19th edition together in Enugu.
"Participation in sports is a very good way of improving the quality of life and increasing productivity in every aspect of human endeavor,'' he said.
The highlights of the opening were a march past by participating institutions as well as a football match between former champions, Nuhu Bamali Polytechnic, Zaria, and the host institution (IMT), which ended in 1-1 draw.
The Games, which will last for one week, will feature 15 sports. (NAN)