By Gabriel Enogholase
BENIN—AHEAD of the 2019 general election in the country, former Edo State deputy chairman of Peoples Democratic Party, PDP, Mr. Clement Edo-Osagie, has charged the party, other political parties and groups in the country to wake up from their slumber and unite to remove the All Progressives Congress, APC, from office.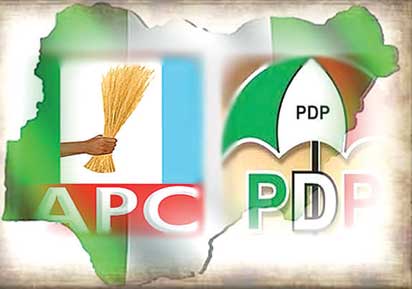 Edo-Osagie, who spoke with newsmen in Benin City,  yesterday, while reacting to President Muhammadu Buhari's recent declaration for a second tenure, said that it was not, "sufficient for them to remain indifferent hoping that the people's will shall be done without working hard for victory.
"I admonish them to step up their political campaigns and set up contacts, political enlightenment and strategic committees to properly annex their strength and educate the electorate on how to win the 2019 presidential election.
"The presidential election is not going to be a tea party, but a political war as the expectations of Nigerians are very high and the PDP and other political parties cannot afford to fail them this time around.
" If President Buhari and the APC have failed Nigerians and they are now faced with more sufferings, pains and hunger, we should thank God that the 2019 election is an opportunity to vote them out of power.
"The people of this country have suffered enough in the hands of autocratic government of the APC who have no direction in correcting the massive economic injustice, security lapses in the nation. So, all positive political parties must rally round to change the forces of political darkness.
"We must unite now, strategise and have wide range of contacts as this is the only panacea to winning the elections."