Some Christian and Muslim clerics have embarked on a 30-day prayer and fasting to seek God's intervention in the nation's political sphere ahead of the 2019 general election.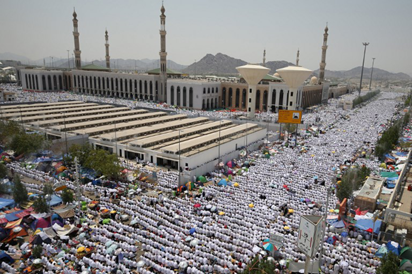 Pastor Aminchi Habu, National Chairman, United Christian Leaders Eagle Eyes Forum (UCLEEF) told newsmen in Abuja that the prayer and fasting was for God to help Nigerians make the right choice during elections.
Newsmen report that the 30-day special prayer and fasting which started on April 16 would end on May 16.
Habu said Nigeria needed a visionary leader with the mindset to make it great.
"Nigeria needs a leader not a ruler; someone who is bold enough to see failure and turn it to success, not someone who will see failure and blame others for it.
"This country needs someone who is fit intellectually, someone new and fresh, young and bold, somehow courageous who has not been corrupt by the present evil system that has been going on in this country.
"We earnestly yearn for a leader who can confidently and boldly challenge and deal with all the problems of this country most especially corruption, without any fear or favour," Pastor Habu said.
According to him, arrangement has been made to pick a consensus candidate before June whom the forum will support in 2019.
"That is why we as a Christian forum with our Muslim brothers with like-mind have entered into prayer and fasting that before we reach middle of the year, a true leader will emerge out of many aspirants, who will save this country from doom.
"This country deserves the best, Nigerians deserve better than just having politicians who are just looking after their stomach and families," he added.
NAN
Subscribe for latest Videos