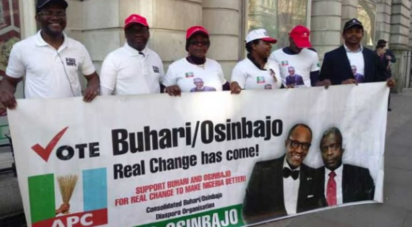 By Omeiza Ajayi
ABUJA – Ahead of the 2019 general elections and days after President Muhammadu Buhari declared his interest in standing for reelection, the Buhari Media Support Group BMSG has transmuted into the Buhari Media Organization BMO with greater focus on resetting the tone of political conversation in the country.
Unveiling the new name and logo at a media parley Friday in Abuja, former Minister of Information and Communication, Alhaji Ibrahim Dasuki Nakande noted that, "for too long, we have allowed the opposition to take control of the media space while we will now be reacting".
He said the Buhari administration has a lot of masses oriented programmes and policies which must be publicized for Nigerians to understand the trajectory of the administration.
"Our job is not against anybody but about how to move the nation forward. In a football match, you have the supporters club whose job ends as the game ends. So, we thought it fit to metamorphose into an organization that will be most enduring and serve as a catalyst for development. The idea is to bring together all groups that have been supporting the president in this sector so that we can have an all encompassing organization", he said.
Earlier, Coordinator of the BMO, Austin Braimoh said the organization has been able to do a self evaluation and identified its shortcomings with a view to enhancing the electoral fortunes of the president at the next general elections.