By Chinedu Adonu
ENUGU—EIGHTEEN secondary school principals in Enugu State have been removed from service for alleged examination malpractices.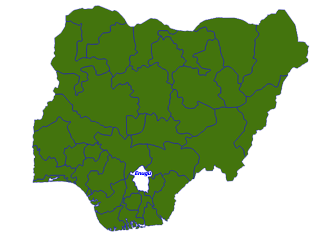 The State Commissioner for Education, Professor Uchenna Eze, disclosed thisWednesday during the commissioning of a six- classroom block built by the Enugu State Community and Social Development Project, CSDP, in conjunction with the World Bank,  for Girls' Secondary School, Ede-Enu, Ede Oballa in Nsukka Local Government Area of the state.
Professor Eze said that the sacked teachers were discovered to have connived with students to cheat during a public examination held recently.
"Why did we do it? Examination malpractice is a  germ that does no good to students or community.  "Nobody will be happy to see a student graduating from a secondary school without being able to write a letter, or graduating from tertiary institution without being able to write an application letter for job. It is a disgrace"
The Education Commissioner commended the people of Ede Enu,Ede Oballa   for choosing   building of a classroom block as their project, stressing that it showed that   they have value for education which brings development and   eradication of poverty.
"I thank God for Governor Ifeanyi  Ugwuanyi who earmarked education as an industry. He has extensively invested in it. He believes so much in education. He is committed so much in education from the lowest level to the highest level and Enugu today is better for it", he added.
Earlier, at Alor Agu in Igboeze South Local Government Area of the state where the CSDP also commissioned an administrative block worth over N4 million, the General Manager of the Social Development Projects, Dr Maximum Asogwa, noted that Alor Agu community is one of the 500 communities which have benefited from the World Bank assisted   projects.