By Ochereome Nnanna
COME this time next year, we will have our general elections. Like other states of the federation, the Zamfara State electorate will have an opportunity to pick a new helmsman to govern their state. This time, they should search very carefully and not make the mistake of electing governors that are famous for the wrong reasons.
Remember, it was from Zamfara State that Governor (now Senator) Ahmed Sani Yerima, in November 2000 suddenly and unilaterally launched full sharia as a means of reining in sexual immorality in the state. The effort became a wildfire throughout the Muslim North and most states there followed suit. Years later as a senator, Yerima went to Egypt and made news again by marrying a 13 year old child. Yerima not only completed his two terms, he has produced all governors since then. And he has been cooling his heels at the Senate for the third straight term. That shows his political sagacity in his locality, but with what result in terms of development in the state?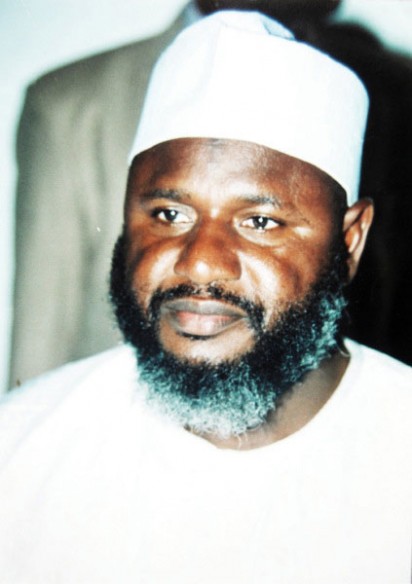 I ask this question because only in September last year, the Minister of Health, Prof. Isaac Adewole, shocked many Nigerians when he disclosed that Zamfara State, with 14 local government areas and land mass of nearly 40,000 square kilometres and an estimated population of 3.8million had only 24 hospitals and 23 doctors. This means that one of the hospitals did not have a doctor!
A state like Zamfara is desperately in need of a chief executive officer with a progressive mindset who will sit down and tackle its daunting developmental challenges on a 24/7 basis. From the look of it, the state will have to wait for 2019 for a new beginning. It will probably pay them more if they look beyond the Ahmed Yerima political bandwagon. The man on the gubernatorial seat right now, Alhaji Abdulaziz Yari, like his political mentor, Yerima, is an oddball of sorts.
Remember sometime in April last year when meningitis struck in some parts of the North as usual during the heat of the dry season. It took the lives of hundreds of people and Zamfara was the worst hit. The state's chapter of the Nigerian Medical Association, NMA, blamed Governor Yari for not being "proactive" in combating the scourge. An angry Governor Yari released a shocker in reply to that. He said it was not his fault. It was "God" who sent the strain of meningitis that defied vaccination! According to him, whenever there is too much fornication "God" sends diseases that have no cure to punish the people. With this kind of mindset, how can anyone successfully govern a modern state?
Governor Yari has forever been accused by his critics of negligence of duty. They will tell you that he is hardly around to tackle problems. He is mostly in Abuja and either trampling the corridors of Aso Villa or warming his seat as the Chairman of the Nigerian Governors' Forum, NGF, or cooling off somewhere outside the country, despite the fact that Zamfara is probably the fifth among the most highly insecure states in the country after Borno, Yobe, Adamawa and Taraba. The US Department of State in a security advisory in August 2016, listed Zamfara among the states American citizens must stay away from due to kidnappings, robberies, terrorism, killings or armed attacks.
The state has been scourged by bandits and cattle rustlers of late. Almost every part of the state is threatened, and deaths and destruction have been reported in Zurmi, Shinkafi, Maradun, Maru and the more remote and rural local governments where the presence of law enforcement agents is weak. Despite the fact that the Nigerian Army was dispatched in May 2016 to clear the bandits at Yan Mangu forest in Maru Local Government, they regrouped and made fiercer comebacks.
Two weeks ago, Governor Yari claimed that he got wind of an impending attack in Birane, Zurmi and alerted the security agencies. But of course, he was in Abuja. On Wednesday, 14th February 2018, the attacks began as predicted because apparently, no action was taken on the governor's alert. The governor and the security agencies failed the people. While his people were being killed, Governor Yari chaired meetings of the NGF, attended the National Economic Council, NEC, meeting in Abuja and travelled to Daura in Katsina along with other APC governors to snap photos with President Buhari. He only returned three days after the attacks, in company of three other governors to perform condolence visits, only to take off again to a foreign country!
An enraged Senator Kabiru Marafa, who represents Zamfara Central has shouted himself hoarse that Governor Yari seems to see himself as the Chairman of the NGF rather than job he was given by the people. A state besieged by bloodthirsty criminals cannot afford to have an "absentee governor" as Yari is derisively referred to, especially on the social media.
In July 2016, the Zamfara State House of Assembly could no longer stomach Governor Yari's proclivity for "abandoning" the state as they put it. They decided to have a "special sitting" to discuss the matter. A panic-stricken Governor Yari quickly got the Department of State Services, DSS, to arrest the Speaker, Sanusi Rikiji, his Deputy and all the principal officers for alleged plots to "impeach" him. In so doing, Yari effectively defanged and cowed the House and continued his junkets.
Right now, it is the Senate and House of Representatives that are doing the job of mobilising support for the security of the state. For the second time, President Buhari has ordered the military into Zamfara. How far can they go when the governor is hardly on seat to perform his primary duties? The last time they went there, the bandits beat a tactical with some of them pretending to have repented and surrendered arms. Once the military left, Zamfara returned to square one.
Abdulaziz Yari should hand over to his Deputy if he is tired of governing Zamfara State!