By Luminous Jannamike
ABUJA – As Nigeria joins the rest of the world to mark World's Tuberculosis (TB) Day on Saturday, Minister of Health, Prof. Isaac Adewole, has decried the country's low TB cases finding for both adult and children.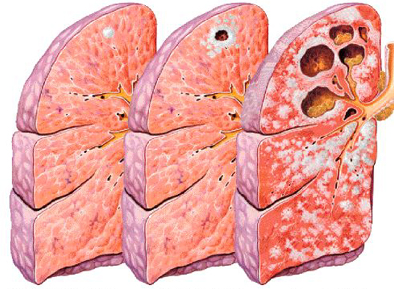 He noted that in 2017 Nigeria was among the 10 countries that account for 64 percent of the global gap in TB case finding.
Speaking at a ministerial press briefing in Abuja, Adewole said "the major drawback in Nigeria's TB program is low TB case finding for both adult and children as there are a lot of missing TB cases that were either not diagnosed or diagnosed but not reported."
He, however, said that in response to the country's huge burden of TB, the Federal Ministry of Health has developed a robust National Strategic plan (NSP) for TB which is expected to bring down the menace of missing cases by 2020.
To accelerate TB case finding, the Minister said: "the country has now moved from passive to active case-finding in key affected populations, including PLHIV, children, urban slum dwellers, prisoners, migrants, internally displaced people and facility-based health care workers, to target those most at risk for TB. Over 11,500 TB cases were detected through active house to house case search in 2017."
He added that "Nigeria currently has 6,753 DOTS centres compared to 3931 in 2010. The total number of microscopy centres has risen from 1,148 in 2010 to 2,650 in 2017. GeneXpert machines installed in the country have increased from 32 in 2012 to 390 in 2017.
"Treatment centres for patients with DR-TB have expanded from 10 in 2013 to 27 in 2017. The number of TB reference laboratories has also increased from 9 in 2013 to 10 in 2018. Over 90% of the TB patients notified in 2016 have documented HIV test results compared to 79% in 2010."
According to him, the engagement of key professional bodies like the Thoracic Society of Nigeria, Paediatric Association of Nigeria (PAN) and Nigerian Society for Paediatric Infectious Diseases (NISPID) is being prioritized as "paediatricians are the ones piloting the affairs of the National Childhood TB Steering Committee (NCTSC)."
Vanguard reports that World's Tuberculosis Day is commemorated every 24th March, and this year's theme is "Find and Notify all TB cases while the slogan is "Wanted: Leaders for a TB-free Nigeria."
The Minister said this year's theme was carefully selected to enable government build on its current achievements. He reiterated that TB is curable, and that diagnosis and treatment of the disease is free for all. He encouraged citizens to visit the nearest hospital for screening if they have cough lasting 2 weeks or more, especially people living with HIV (PLHIV).
Adewole reaffirmed government's commitment to working in close collaboration with all stakeholders to make Nigeria free of TB, and called on all to join hands with his ministry to make the vision a reality.
Subscribe for latest Videos