Special Adviser to Governor Nyesom Wike on Regional Integration and Cooperation, Mr. Solomon Bob, recently spoke on a wide range of issues on Rivers politics and more. Excerpts: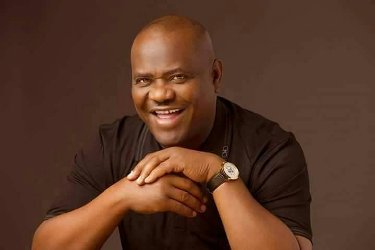 By Innocent Anaba
Your governor has been in the news in recent times as a darling of the media, picking up so many awards.
That's correct. It's a hard-earned recognition and he has had to work incredibly hard, perhaps twice or thrice as hard as any governor to get there.
Why do you say that?
It's simple, there was a groundswell of hostility from the same media in 2015 when the governor was elected. Against facts and overwhelming evidence on the ground, they were playing to false narratives aimed at denying his victory and denigrating his mission. But we are happy today that they have finally seen the truth and the truth has set them free.
What is your general assessment of your principal's nearly three years in office?
The Governor's performance is nothing short of exceptional, it is outstanding.  I say this not just against the background of our shocking infrastructure deficits in Rivers prior to his assumption of office in May 2015, important as that is, but within the overall context of governance in Nigeria during the past several years.
From where I stand, no government in Nigeria, state or federal, has done so much with so little over so short a period of time. Correct me if I'm wrong.
What is so little when everyone knows that Rivers State is one of the few rich states in Nigeria, only second to Lagos?
Let's say Rivers State is rich in absolute terms, but relative to where we were during the time of office of the immediate past administration, we are indeed very poor now and this administration is on a budget, literally. Its finances are around a quarter of what was available to the last government every month, that's what I mean.
There is the accusation that your Governor is merely engaging in white-washing/ patching up roads and making so much noise about it.
That is a laughable accusation and one wishes that those making the charge had even managed to patch roads themselves given the astronomical riches at their disposal. Seriously, on the question of road infrastructure alone, the governor has ensured the construction and reconstruction of over 200km of urban and rural roads in all the 23 local government areas of the state. There is no sense in which such a remarkable feat can be derided as mere road patching. In fact, that's probably as much as the previous administration achieved in its seven years and seven months in power with far larger resources.
In which other areas would you say your Governor has done well besides projects and infrastructure?
In so many other areas such as social welfare and bringing back a sense of probity and values in public office, but I would like to particularly single out security.
But Rivers State is in the news all the time for security reasons
That's true, but that's only half the story. The real gist is that in Rivers State, everyday security challenge that would not make news elsewhere is manipulated, twisted and amplified for partisan gains.
In many cases, what you have as a bad security situation is outright invention. But if you scratch beneath the orchestrated partisan bedlam, you will find that Rivers State is peaceful when compared with other states.
For instance, night life in Port-Harcourt is safe and fantastic, you can't say that about many capital cities in Nigeria today. The governor knows the critical correlation between safety and functional infrastructure both of which constitute an attractive environment for investment, growth and job creation. That's why he's prioritising both sectors.
With elections around the corner, are your Governor's projects and programmes sustainable if he does not return in 2019?
The governor will return in 2019, no question at all. He will return because he enjoys the confidence and support of the overwhelming majority of Rivers people whom he is serving very diligently irrespective of tribe and partisan affiliation. Also, our eyes are set on the Lagos example. Rivers people can see the benefits of continuity and when the governor has served his two constitutional terms he will leave the state in very capable hands who will continue with the solid and unprecedented foundation he is laying.