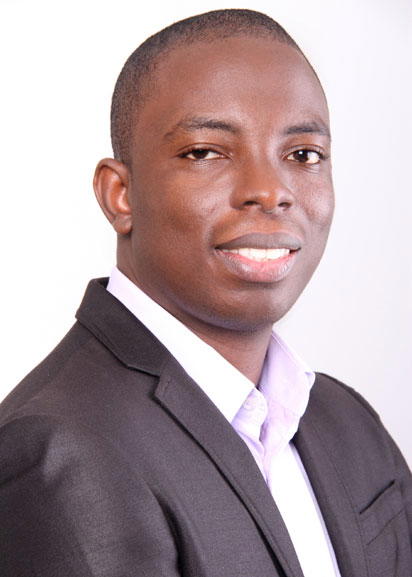 By Moses Nosike
Oluwatoba Obaniyi, CEO WhoGoHost Limited is a graduate of Electronic and Electrical Engineering from Obafemi Awolowo University, OAU, Ile-Ife, Osun State .
In this interview with Nosike Moses, Obaniyi reveals that WhoGoHost is Nigeria's most popular Web Hosting Company, which recently kicked-off a campaign on  #TakeItOnline to ensure that an average SME owner puts hisbusiness on a website even as the offer attracts many discounts. Excerpts:
When did you join WhoGoHost and how?
I joined WhoGoHost in 2010, then, WhoGoHost was basically a reseller and a business arm of Ennovate Nigeria, also a company founded by Opeyemi. He felt it was time to grow the business to the next level, and he saw something in me and trusted me to take the business that had so much potential to the next level. I was still green around the ears but I had passion and that was enough to start with. My passion drove me to learn, think of ways to improve the services we offer. I believe the never-give- up attitude was crucial in getting WhoGoHost and I to where we are today.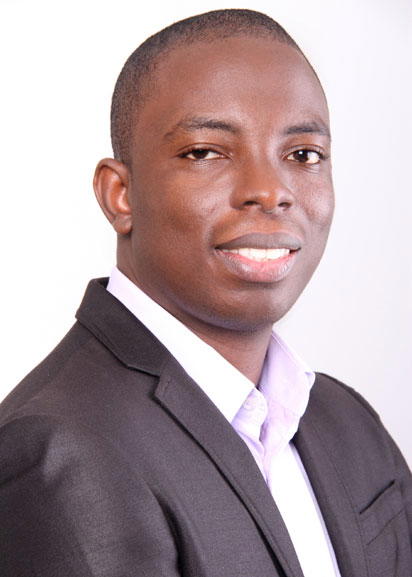 Tell us a bit of WhoGoHost and its services in the Nigerian economy?
Whogohost is Nigeria's leading web hosting company and foremost NG domain registrars. We presently host over 50,000 SMEs. We offer web services that help take businesses online quickly.
With online, businesses can reach more clients than using traditional means of promoting goods and services. We also offer add-on services that would help improve our user experience. Some of our offerings include Domain registration, Shared Hosting, G-Suite, Cloud hosting, Virtual Servers, SSL Certificates, Code Guard Backup, Sitelock, Website designs etc. Our aim is to deliver reliable technology services that delight and improve the lives and businesses of our customers.
What are your challenges in terms of Web Hosting?
We run a 24/7 service that does not give us the luxury of going offline as we manage a lot of websites. Epileptic power supply is a great challenge. Businesses need power to thrive.
You recently kicked-off a campaign, tell us about it?
#TakeItOnline is a campaign we kicked off  to help businesses grow. We have benefited so much from running an online business and realised that most business owners are unaware of the benefits owning a website. Targeting business growth this year, we are giving business owners 50% off professional web design, 20% off shared hosting and 20% off site builder (this is a software that allows people build their websites themselves with no technical knowledge required).
What is the sole purpose of the campaign?
The sole purpose of this campaign is to help businesses grow this year by helping them take it from offline to online where they can reach more customers.
What would you identify as challenges of SME owners without websites?
We live in a digital age and most clients  expect your business to have a website where they can check your products or services online, but if you do not own a website, they will not trust your business.
People, who are interested in patronising your business, will likely patronise your competitors, who own websites, where they can place orders at whatever time of the day they choose. A lot of businesses believe selling on social media channels are enough but they need to realise that social media is making it more difficult to promote businesses organically. This means you have to boost your posts for more people to see them.
What is the benefit of having a website to a typical Nigerian business owner?
The benefits of owning a website for businesses are endless. Owning a website provides social proof and credibility for your business. Rather than promote your social media username/handle to sell your products, you can promote your own website. Promoting your website will help you build a customer base on which you can re-market your products and make loyal customers.
After obtaining a domain, tell us briefly how customers can get their website?
The 50% off web design offer is a three in one package that gives you hosting, domain and web design. So even if you don't previously own a domain name or hosting account, we've got you covered if you go to whogohost website to select your preferred package, request a quote and our web design team will follow up with you. If you previously own a domain name and hosting, do the above and our web design team will work their magic on your business's web design project.
Are there value-added services that come with acquiring a website on your platform?
For businesses interested in owning e-commerce websites, we will link them up with reliable and affordable courier services that will help them deliver goods to their customers.
Have there been any significant uplift in Nigeria's cyberspace over the years?
The Nigerian cyberspace has grown over the years but it is quite surprising that quite a lot of businesses are yet to take advantage of it.
Is building a website a necessity for successes in business?
If you are a business owner looking to grow your business on a very large scale and make more money, you need to own a website.
What would you say about the future of cyberspace in Nigeria?
The Nigerian Cyber space is growing rapidly and if businesses don't take advantage of it, such businesses are likely to be relegated to the background.
Could you tell us some multiplier effects of owning a website?
At the pace at which technology is developing in Nigeria, in the near future, most products and services will be rendered online. This means that businesses without websites will most likely die a natural death. Permit me to say that owning a website for your business is futuristic. It is an investment for the future of your business.
How has WhoGoHost been able to help both corporate organisations and SME owners so far?
Beyond helping SMEs take their business online, we also provide security services such as SSL, Sitelock and CodeGuard that will help them keep their businesses secure in this digital age. What's more, we offer teams and corporate organisations the means to collaborate and work with their teams from anywhere in the world using G-Suite formerly known as Google Apps For business.