By Josef Omorotionmwan
NO condition is permanent. This also explains why in the world of work and in government, members of even the best-run organisations cannot always escape moments of profound crises, when they must break faith either with the team or with themselves. These crises occur when the leadership of an institution suddenly or gradually embarks on a course of action that is incompatible with a member's ethical standards or judgment.
In some cases, too, the political appointee soon turns out to be the exact opposite of the attributes he displayed at the time of recruitment. In some more civilised climes, this is getting to the point where he throws in the towel – resignation in protest – or he is given the boot. But in Nigeria, an appointee hardly resigns in protest. Rather than dissociate himself from the team, he would go along quietly with the team as if nothing is wrong. Put differently, he would rather betray his ethical autonomy, if he ever had any.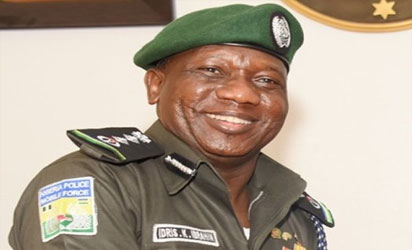 We have also observed over time, particularly in the current administration, that once an appointment is made, you are stuck with it. This lays bare our faulty recruitment methods. Nepotism, which is at the heart of our recruitment, is the bane of our society.
The real appointments under the current administration have either been Daura-based; or Muslim-based; or political party-based or indeed, based on some primordial sentiments.
If an appointee has been introduced to you by your religious leader or clan-head; or by your Emir or Bishop; or your parents-in-law, or he is in your team as a contribution by your party leader; or finally, on his own, he was a major contributor to your campaigns, once he is appointed, you are stuck with him. Even if he eventually becomes immersed in corruption under an anti-corruption regime, you soon find yourself unable to deal with him. From the very beginning, the current administration has been an adept in this.
This is one place where the President is at the mercy of his appointees. They constructively pull him and his party down; and the nation is still the worse for it. Where nepotism reigns supreme, disobedience is golden; and the country suffers; hence Nigeria today is gradually gliding towards the edge of a precipice. In other climes, they appoint capable hands without respect to favouritism and political jobbery. In the circumstance, nobody disobeys the President with raw impunity and gets rewarded for it.
Mr. Ibrahim Idris, Nigeria's Inspector General of Police, IGP, has had it so good. In January 2018, herdsmen were alleged to have murdered 73 persons in one fell swoop in two Local Government Areas in Benue State. Before this dastardly act, numerous souls had been wasted in various parts of the State.
President Muhammadu Buhari considered the incident serious enough to warrant his ordering the IGP to relocate to Benue State with a view to adequately taking charge of the worsening security situation.
It soon became clear that the President's directive had been disobeyed, thus undermining the office and authority of the President and lending credence to the belief that familiarity breeds contempt.
Just when the IGP was expected to be in Benue State, the State Governor, Samuel Ortom, was shouting at the top of his voice that the IGP spent only one night in Makurdi before beating a retreat to Abuja. Yet, no statement or explanation was ever demanded or obtained from the IGP.
It also soon became clear that the IGP's 24-hour stint in Makurdi was spent inflaming passion and creating mischief instead of the policing function for which he went there. The IGP indeed deposited large portions of irresponsible utterances such as his unrelenting engagement in the criticism of the timing and content of the anti-grazing law, a law duly enacted by the Benue State House of Assembly.
For a very long time, the IGP maintained – much to the chagrin of the Benue people – that the disturbances in Benue State were nothing but communal clashes.
Meanwhile, the highly irritant Police Spokesman, Mr. Jimoh Moshood, was on top of his elements when he appeared in a live programme on national television and described the elected Governor of Benue State as a drowning man. Of course, since he was merely parroting the master's voice, no one expected a query on, and explanation from, him.
We got to the very height of incredulity when on 12 March 2018, while President Buhari was on a trip to Benue State, he made an open confession that he did not know that the IGP had disobeyed his directive to relocate the Benue State. We are fairly aware of how a similar situation would have been decisively dealt with, even in some of the banana Republics, so-called; talk more of the advanced democracies.
Like or hate President Donald Trump of the United States of America. Barely a year ago, he picked an outstanding American, Rex Tillerson, as Secretary of State. Before his appointment, Tillerson was CEO, Exxon Mobil, one of the world's foremost Corporations.
Tillerson's pick was greeted warmly by prominent foreign policy experts across the world. He was seen as more than qualified to effectively manage a sprawling bureaucracy like the US State Department.
Behold, Tillerson was a total disappointment. He took the office and made it smaller. He was in office for barely one year – the shortest tenure in modern history; and it was a fiasco! History now records him as the worst Secretary of State that America has ever had.
In dealing with Tillerson, Trump was not turning the other cheek. He tweeted Tillerson out of office while the man was airborne. When Tillerson departed Abuja, Nigeria, where he had just concluded a State visit, on Monday, 12 March 2018, he had a job; but by the time his plane landed in Washington, DC, he was jobless. That's a presidential fiat! America first is not a term in the abstraction – it is real. But with us, favouritism and nepotism occupy the driver's seat. Who is still wondering what puts Nigeria last?