The UK is consciously undermining its relations with Russia by the ex-spy Sergei Skripal poisoning case and further London's unfriendly steps may face reciprocal measures,Foreign Minister Sergey Lavrov said on Wednesday.
"There are no doubts that the UK government has a conscious policy of undermining UK-Russia relations … If this policy continues, the principal of reciprocity in relations is always there," Lavrov said after the meeting with his Japanese counterpart Taro Kono.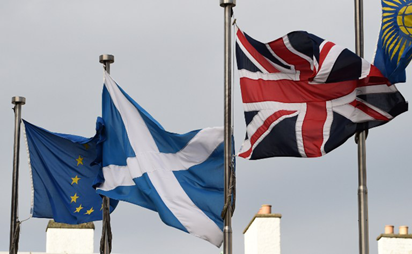 The Russian foreign minister added that the UK authorities should look at the situation calmly.
"What we are now seeing – hectic scurrying about across the world, cajoling partners to show solidarity with the United Kingdom on this issue without showing any facts.
"I think everyone understands everything perfectly, but out of misguided solidarity they are forced to make some statements that could be interpreted as support for London," Lavrov said.
Skripal and his daughter have been in hospital in critical condition since March 4, treated for exposure to what the UK experts say was A234 nerve agent.
The UK side identified it as part of Novichok-type nerve agents developed in the Soviet Union.
UK Prime Minister Theresa May has accused Russia of orchestrating an attack on the former intelligence officer, and expelled 23 Russian diplomats as a punitive measure.
The Russian side has strongly rejected the accusations and suggested helping in the investigation. However, Moscow's request for samples of the chemical substance used to poison Skripal was denied.
The Russian side also sent out UK diplomats in response and ordered that the British Council stop its activities in Russia.