…Fear project will affect return on investments
…Say NCC's silence on OTTs, no more golden
By Prince Osuagwu (Hi-Tech Editor)
SOCIAL media platform, Facebook's plans to launch satellite and drone initiatives capable of providing free internet services to rural and urban Sub-Saharan Africa is sending a wave of panic to the Nigerian telecom operators who fear their revenue bases could be further depleted by unlicensed operators who provide similar services they have paid huge licence fees for.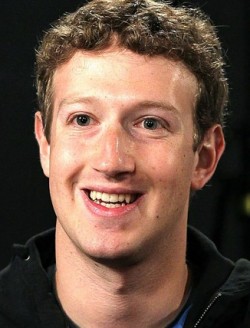 Facebook and other platforms such as WhatsApp, Messenger, Skype and Viber are regarded as Over The Top, OTT, service providers because they provide their services riding on the network of existing operators without obtaining licences to do so.
The telcos contend that it is the duty of the regulator, the Nigerian Communications Commission; NCC, to provide a regulatory balance that would ensure the industry remained stable while the players also remained profitably in business.
One of the ways they believe the NCC would achieve that balance, is to harmonise regulation for all electronic communication providers in the country where a uniform set of rules and obligations are set for all types of services regardless of source.
However, the NCC had earlier maintained it would not regulate the OTTs considering that they are providing innovative services that are giving users valuable options.
Director, Public Affairs of the Nigerian Communications Commission, Mr. Tony Ojobo had said: "Regulating OTT is not on the table at the moment. We have actually carried out a research and the report is on our website; when the issue of OTT came up and network operators were complaining that OTT is eating into their profit. We made them understand that it's a liberalised market. The operators should be offering some value. We can't stop technology, people are coming up with ideas and there is no way you can stop them," he added.
Silence, no more golden
But Chairman of umbrella body of telecom operators, the Association of Licensed Telecom Operators in Nigeria, ALTON, Engr. Gbenga Adebayo, said the dynamic nature of technology and rapid development it brings, make it imperative for countries to be proactive in order not to either play catch up or fall victim to its side effects because adequate precautions were not taken.
He said: "We make bold to admit that Facebook's free internet initiatives and all others by the OTTs, would cut into our return on investments, but technology is about developments and you can't stop it when it comes. However, there are certain basic precautions government needs to take to protect the security of the nation, the market and industry players.
"These OTTs are not paying taxes in the country like we do but in addition, there is also the risk of inability of law enforcement operatives to monitor communication conducted over such networks. We still believe that one key intervention the NCC needs to make, which has potential to somewhat balance the playing field, is the introduction of regulation which would ensure a uniform set of rules and obligations for all types of services regardless of source.
"As such, Facebook and other OTTs would be subject to similar pricing and national security obligations as Mobile Network Operators, MNOs. A ready example in this regard is the principle of net neutrality which requires that governments should mandate internet service providers to treat all data on the internet the same, and not differentiate or charge differently based on considerations such as user, content, website, platform, application, type of attached equipment or method of communication."
Commercial opportunity
Another operator who did not want his name mentioned evaluated the merits and demerits of the free internet initiative: "Facebook's free internet initiative has two strands. One provides a commercial opportunity while the other poses a challenge.
The project offers free access to select internet sites and is ultimately aimed at creating an appetite for internet usage amongst users who would otherwise have no access because of prohibitive costs. Both the opportunity to service the appetite which will eventually be created and the window to market other services to users of the free internet access, provide us with revenue generation opportunity.
However, the second strand will be a challenge, if Facebook and its likes are able to move from offering alternatives to our traditional voice and SMS services which are delivered using our data network to a situation of putting into orbit satellite drones and other equipment, they can provide internet access outside of our networks. This would have a significant adverse impact on the ROI from our 4G and other data-friendly network investments; moreso where such competing services are provided at cheaper cost and better quality," he added.
Meanwhile, a Telecom Lawyer, Mr. Chukwu Nwachukwu, has defended the operators' demand. He said: "What operators are requesting for, is what the European Commission, EC has already kick-started. The EC recently proposed new measures that will extend existing telecoms regulation to all electronic communication providers.
The proposed rules from the EC will extend the scope of current rules to all electronic communication providers, for the first time including OTT services such as WhatsApp, Messenger, Skype and Viber within their scope.
The rules cover the privacy of internet users, requiring content and metadata in electronic communications to be anonymised or deleted if users have not given their consent, unless it is being used for billing purposes."
Facebook's free internet
When Facebook founder, Mark Zuckerberg visited Nigeria, almost two years ago, he announced, at a town hall meeting in Lagos, the intention to launch a satellite that will bring free internet connectivity to parts of Sub- Saharan Africa, including Nigeria.
The satellite initiative, according to Zuckerberg, fulfils Facebook's desire to build an infrastructure that would enable people, anywhere in the world, access a signal.
"If you want to connect everyone in the world, then make sure that everyone has access to the internet; it's a really important thing, because it turns out that across the world, more than half of the people don't have access to the internet. Here in Nigeria, that's true too," he said.
The announcement wasn't new, anyway, as he had written on his Facebook page, October 5, 2015 that: "I'm excited to announce our first project to deliver internet from space. As part of our Internet.org efforts to connect the world, we're partnering with Eutelsat to launch a satellite into orbit that will connect millions of people.
"Over the last year, Facebook has been exploring ways to use aircraft and satellites to beam internet access down into communities from the sky. To connect people living in remote regions, traditional connectivity infrastructure is often difficult and inefficient, so we need to invent new technologies.
"As part of our collaboration with Eutelsat, a new satellite called AMOS-6 is going to provide internet coverage to large parts of Sub-Saharan Africa. The AMOS-6 satellite is under construction now and will launch in 2016 into a geostationary orbit that will cover large parts of West, East and Southern Africa. We're going to work with local partners across these regions to help communities begin accessing internet services provided through satellite."
However, on September 1, 2016 during a prelaunch test of the satellite, a major explosion erupted, destroying the $200m worth of communication satellite.
Despite the setback, Facebook had other options. In reaction to the loss of the satellite,  Zuckerberg said: "I'm deeply disappointed to hear that SpaceX's launch failure destroyed our satellite that would have provided connectivity to so many entrepreneurs and everyone else across the continent.
Fortunately, we have developed other technologies like Aquila that will connect people as well. We remain committed to our mission of connecting everyone, and we will keep working until everyone has the opportunities this satellite would have provided."
Meanwhile, it was not only Acquila that Zuckerberg planned to unleash, in order to achieve his aim of providing internet to the world. There were also Terragraph  and tether-tenna initiatives. Acquila, aims to make use of solar-powered drones to beam the internet on to rural and urban areas from just about 50km above the earth surface.
While the Aquila drones project is aimed at assuring connectivity to far-off rural areas, Facebook's Terragraph initiative aims at supplying decent internet connections in dense urban areas, apparently solving the problem of Right of Way, RoW.
Facebook says Terragraph will use better quality fibres to eliminate dead zones which are major problems in urban connectivity, while improving internet capacity, using the same millimeter radio wave technology that fuels Aquila.
The third of Facebook's connectivity initiatives is tether-tenna, which is supposed to help provide temporary internet connectivity during emergency situations. The tether-tenna is a miniature helicopter drone that can be connected to a fibre line and then launched up to a few hundred feet above ground to work as a temporary tower. It will be particularly useful in cases of emergency or catastrophe, when immediate access to the internet is required.
But the operators are saying that just as they paid their licence fees and built infrastructure before providing services in the Nigerian technology space, Facebook should also be made to do so, to balance the fortunes and integrity of the industry.
Beyond that argument, the operators also demand for licensing and regulatory frameworks that would enable MNOs innovate with the same flexibility as OTTs and launch into connected verticals and service sectors such as mobile financial services, digital content broadcast that are primarily driven over their networks.