By Peter Egwuatu
SHAREHOLDERS of Vitafoam Nigeria Plc have admonished its Board of Directors to commence the recapitalisation of the company to enhance operations that will result to higher profitability.
The shareholders also demanded the sale of some subsidiaries that are not contributing enough to boosting profitability of the Group.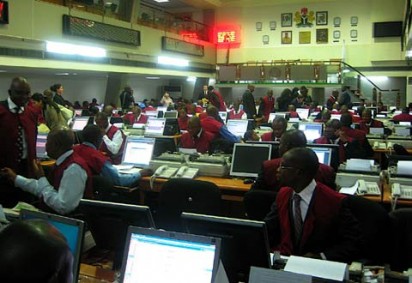 The leaders of various shareholders associations, which include Sir Sunny Nwosu, Boniface Okezie, Timothy Adesiyan, Alhaji Gbadebo Adetokunbo and many others, who spoke at the company's Annual General Meeting, AGM, in Lagos, commended the company's foresight in diversification into pre-fabricated buildings and leather products that could be exported to earn foreign exchange and canvassed for floating of Rights Issue to generate revenue internally in addition to prudent management of the N2.1 billion loan from the Bank of Industry (BOI). The shareholders commended the company's board and management on its long tradition of stability and regularity of dividends despite the tough operating environment.
Addressing shareholders at the meeting, the Chairman,Vitafoam Nigeria Plc, Dr. Bamidele Makanjuola, announced plans by the company to increase its shareholder value with expected strong earnings from the subsidiaries.
Besides, he assured shareholders that the board and management shall look into the popular demand for floating Rights Issue to strengthen its working capital.
Makanjuola explained that a strategic review of the company's business units to ascertain continued alignment with broader transformation objectives was undertaken to position it for accelerated profitability.
According to him, the company had completed its expansion project and has begun to consolidate for optimal performance as reflected in the current status of some subsidiaries.
"Vitapur Nigeria Limited has become a source of hope and inspiration. It has posted profit for the second year running. Our moulded foam products, Vitavisco Nigeria Limited has continued to operate profitably. It is growing slowly but steadily. Vitafoam Nigeria Limited has maintained its profit-making streak, although this was attenuated during the year by the adverse economic conditions in the country" Makanjuola said.
He assured the shareholders that company would revamp Vono Furniture Products, Vitagreen Nigeria Limited while strategic decision would be taken on Vitafoam Sierra Leone Limited and Vitafoam Ghana Limited respectively in view of the negative impacts of foreign exchange on their operations.
Describing the Directors as professionals with integrity, Makanjuola stated that shareholder value would always be at the focal point of the company's consolidation phase.