By Prince Okafor
Seplat Petroleum Development Company Plc, has declared a Profit After Tax, PAT, of N81.11 billion in its full year 2017 financial results.
The report disclosed that its Net Deferred tax credits of $221 million increased the overall profit after tax to US$265 million.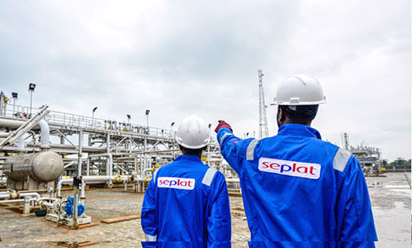 The company noted that profit after tax for the third and fourth quarter of 2017 averaged $24 million and $46 million (before deferred tax credits) respectively reversed midyear loss of US$26 million.
The group recognises deferred tax assets on unused tax losses and capital allowances where it is probable that future taxable profits will be available for utilisation year revenue $452 million; operating profit $112 million and profit before current year tax and deferred tax adjustments $44 million.
The report also stated that the Amukpe to Escravos alternate export pipeline anticipated will be fully commissioned and operational in the third quarter of 2018.
Also, "access to three separate export routes at our western assets and two at our eastern assets providing adequate redundant capacity will significantly de-risk distribution of oil production to market."