By Emma Ujah & Nkiruka Nnorom
THE Securities and Exchange Commission, SEC, yesterday, said it was ready to commence audit of Oando Plc's account after a law suit initiated by the later to stall the investigation was struck out by the court.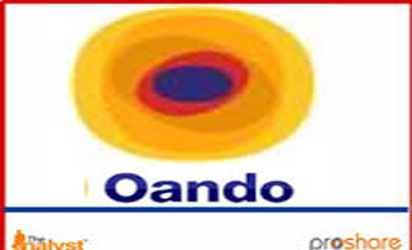 Consequently, the SEC said it had appointed Deloite Nigeria to proceed with the forensic audit.
Addressing journalists on the development in Abuja, the Acting Director General of SEC, Dr Abdul Zubair, assured that the audit would be thorough and transparent.
Zubair further assured that the commission was committed to its primary mandate of protecting investors, adding that it would take all necessary steps to fulfil that mandate and uphold the integrity of the capital market.
"The forensic audit will be completed within the shortest possible time and we have told the auditors to fast track the audit, but do it in a professional way and deliver a neat job," he said.
Deloitte, he said, had been given "their terms of reference and we expect that the outcome will be such that all will be satisfied."
Recall that the SEC had conducted a preliminary investigation of Oando Plc following the receipt of petitions from two shareholders of the company and a whistleblower alleging financial mismanagement within the company as well as shareholding crisis.
Based on some of the findings from the preliminary investigation, the Commission took steps to preserve shareholders' value and protect the investing public.
Consequently the SEC placed the shares of Oando Plc on technical suspension and ordered a forensic audit of the affairs of Oando Plc.
However, two lawsuits were respectively filed by Oando Plc and some of its shareholders seeking to restrain the Commission and the Nigerian Stock Exchange, NSE, from effecting a technical suspension on its shares.
Oando also sought to stop the SEC from appointing a team of forensic auditors to conduct a forensic audit of the company.
Oando Plc. has withdrawn the pending lawsuit against the Commission by an application heard and granted by the Court of Appeal on March 05, 2017.
Also the application for withdrawal by the shareholders was heard and granted by the Federal High Court on February 21, 2018.