President Vladimir Putin of Russia said on Tuesday vowed that all those responsible for the tragic fire in a shopping mall in the Siberian city of Kemerovo would be punished.
On Sunday, the major fire broke out in the Zimnyaya Vishnya ("Winter Cherry") shopping center in Kemerovo.
Russian Emergencies Minister Vladimir Puchkov said that a total of 64 people had been killed in the tragic incident.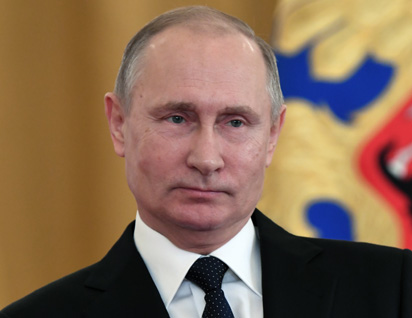 The Russian president arrived in Kemerovo, where he held an unscheduled meeting with an initiative group of citizens,
who expressed their mistrust of the ongoing investigation into the causes of the fire.
"At the moment an investigation team of 100 people is working here. It is led by the head of the Investigative
Committee.
"Do not even doubt, all those responsible [for the tragedy] will be punished," Putin said.
The president noted that there was no point in doubting the official data on the number of casualties,
warning against trusting unreliable information spread in social media.