A former Governor of Anambra, Mr Peter Obi, has reiterated that investing in education will drive innovation for human capacity and economic development.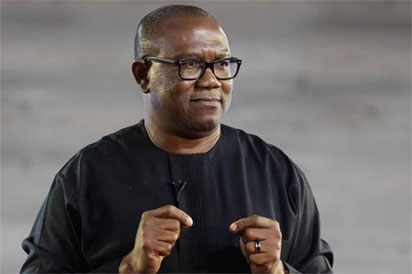 Obi said this on Friday while addressing a session on the topic: 'Innovation in Governance, a New Approach to Leadership', at the ongoing 4th edition of Social Media Week Lagos 2018.
The event, tagged 'Let's Talk Governance' was organised by Enough is Enough Nigeria (EiE) in Collaboration with the United States Agency for International Development (USAID).
He described education as the foundation on which societies were built and defined the quality of life of the people.
According to him, the world has moved from 'Baggage economy to Knowledge economy' where education is being used to harness the most important resources in the world which are the human resources.
"China is one of the celebrated countries today in terms of growth, innovation and technology because they invested in education.
"Nigeria has very large human resources. We have many youths who are very talented and creative and can turn our society around for good but they need leadership and education.
"Education must be seen as an investment and not an expense because it is a critical component for development.
"Investing in the education of the future generation; that is where the world is going.
"By the year 2020, 20 million jobs will be created in the technology space and we need to educate more Nigerians to take up that space,'' he said.
Obi decried the low budgetary allocation to education in the country, saying that it was not adequate to build human capacity and drive development.
"This year, South Africa budgeted 15 billion dollars for education while Nigeria budgeted 1.7 billion dollars.
"The government needs to adequately fund education. It is a critical component for development, socially, economically and politically,'' he said.
On the "Not Too Young to Run Bill'', Obi said that leadership was not about age but capacity.
"I believe in giving the younger generation the chance to run for elective positions but what is important is not age but the capacity to serve,'' he said.
Obi urged the youth to engage the government and push their demands through their votes rather than rioting.
NAN