A chieftain of the People's Democratic Party (PDP), Chief Ebenezer Babatope, on Saturday said that the exit of Prof. Tunde Adeniran and Prof. Jerry Gana from PDP would not diminish the party's strength.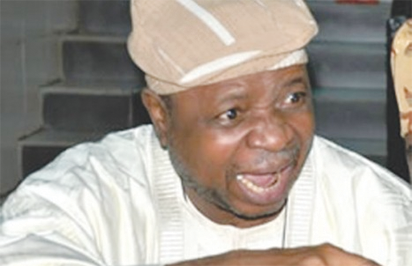 Babatope, a former Minister of Transport, made the statement in a telephone interview with the News Agency of Nigeria.
Newsmen report that Adeniran and Gana, both former ministers, dumped the PDP for the Social Democratic Party (SDP) recently.
Babatope said that although the two politicians contributed greatly to the PDP, the party should respect their decision to leave and move on.
He said there was no need calling for their return to the PDP as they were competent adults.
"Both Prof. Adeniran and Prof, Gana were strong members of the PDP; unfortunately, they have left; there is nothing anybody can do about that.
"I am not one of those calling for their return to the PDP because they have the democratic right to join any party that suits them.
"Again, they are competent and intelligent adults who must have reasoned very well before they took the decision.
"Even though the feeling might not be too good, being that I have known them for long, especially Adeniran, I cannot fault or stop their decisions.
" I believe the PDP will remain strong even with their exit, as the party was built on strong foundations and not personalities ,'' he said.
He said thatbAdeniran might have left because of what played out during the last convention of the party, when he vied for the party's chairmanship position.
Babatope said that he was also affected by the incident, as the candidate he supported, Chief Olabode George, had to pull out of the race to protest flaws in the electoral process.
He told newsmen that both George and himself had since put the issue behind them after the party reached out to them through Gov. Seriake Dickson.
"What the party did to us then was painful especially the candidate I supported, Chief Olabode George.
"Gov. Dickson, shortly after the convention, visited us on the way forward for the party. So that is past.
"We remain in PDP and we will never leave. I believe strongly in the PDP and its ideals. Both George and I will be in PDP," he said.
Babatope wished Gana and Adeniran well in their new party, saying he was sure they would be loyal to it.
The party chieftain expressed doubts that the SDP would evolve to be a dominant party before 2019.
He said that his doubt was informed by his belief that political parties would need time to develop.
"But if at the end of the day, the SDP develops into a dominant party like its chieftains have claimed, good; then, we will have three dominant parties.
"We will all be competing together for the votes of Nigerians. I think, that will be good for democracy," he said.
NAN