By Kunle Oyatomi
All Progressives Congress in Osun State  has warned "against what it described as "dangerous lies of the PDP, spread through the internet about events in the state".
"In this election year, the PDP will get beyond itself in telling outright lies to confuse, deceive or mislead those   who have limited access to authentic information in order to demonize the state government and attempt to win people's sympathy", the party said.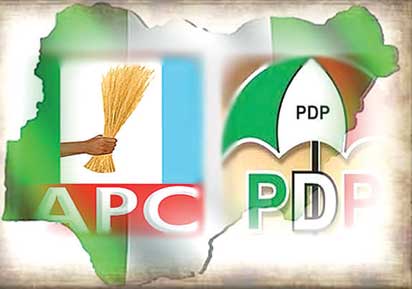 I a press release from the APC Directorate of Publicity, Research and Strategy, and signed by its Director, Kunle Oyatomi, the party said that whatever information put out there in the social or regular media by the PDP should be regarded as a cocktail of distorted information, outright lies and disinformation materials, should be taken with a grain of salt'.
The APC was particularly peeved by stories inserted in the depraved social media used by PDP trolls to the effect that only about 100 people loyal to the party were paid backlog of pensioners' entitlement, which the government started disbursing on Monday.
"But the truth", according to the APC, "is that 2006 people have had disbursements totalling N1.2 billion, either in gratuity or contributory pension and another N150 million has again been approved during the week for the same purpose. And we confirm that the payments were made without discrimination".
'So for the PDP media of lies and wickedly made-up stories to diminish the impact of this exercise on the fake news outlets, is disgraceful, and unbecoming of a party that seeks political power in Osun".
The APC said that 'the marvelous achievements of the Aregbesola-led APC government, even at a time of limited resources on the home-stretch of his tenure, will get the PDP into desperation   and resort to lies and made-up stories from their factories of lies.