By Ikechukwu Nnochiri
The Supreme Court, yesterday, dismissed an appeal Governor Oluwarotimi Akeredolu of Ondo State lodged against a suit challenging the primary election that produced him as flag-bearer of the All Progressive Congress, APC.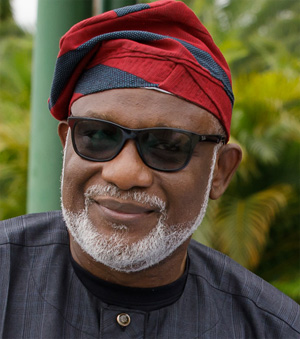 Akeredolu had gone before the apex court to set-aside the July 2017 judgment of the Court of Appeal in Abuja, which upheld a Federal High Court order that granted permission to a chieftain of the APC, Mr. Olusegun Abraham, to serve the court processes on him through substituted means.
The litigant, Abraham, who was a gubernatorial aspirant in the state, in his pre-election suit, prayed court to sack Akeredolu on ground that he was not validly nominated to participate in the poll. The apex court, in a unanimous judgment by a five-man panel of Justices, held that Akeredolu's contention that the suit ought to have been served on him personally, lacked merit.
Justice John Okoro who prepared the lead judgment that was delivered by Justice Ejembi Eko, upheld the earlier decision of the appellate court and awarded N500,000 cost against Akeredolu, in favour of Abraham.
Meanwhile, the Ondo state government in a swift reaction after the verdict, said there was no cause for alarm.
Akeredolu, via a statement that was signed by his Chief Press Secretary, Mr. Segun Ajiboye, described the judgement as a non-issue.
He said: "Ondo State Governor, Oluwarotimi Akeredolu (SAN), has assured the people of the state that there is no cause for alarm over the supreme Court ruling which dismissed the appeal filed by him.
"He describes the ruling as a non-issue. The governor asks the peace-loving people to dismiss the ruling, adding that it is nothing to worry about and advised them to continue to support his administration in its determination to develop the state.
"What the Supreme court ruled on was whether the service of the Originating Process on the APC secretariat in Abuja, instead of Governor Oluwarotimi Akeredolu, was right or not.
"At best, the ruling only succeeded in correcting Abraham to serve Akeredolu through substituted means in relation to the suit he (Abraham) filed.
"Governor Akeredolu, therefore, wants to state equivocally that there is no cause for alarm over the ruling delivered by the Supreme Court".