Ambassador of Thailand to Nigeria, Wattana Kunwongse,  has denied the claim by Chief Audu Ogbeh, Minister of Agriculture, that rice mills are collapsing in the Asian country.
On Friday, Ogbeh had claimed that Thailand said President Muhammadu Buhari's policy on local rice sufficiency was responsible for the collapse of seven of its mills.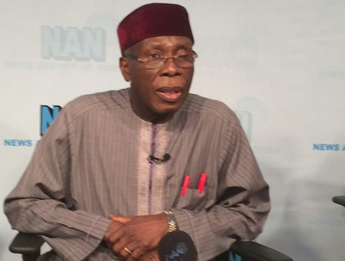 He said: "Just like two weeks ago, the ambassador of Thailand came to my office and said to me that we have really dealt with them.
"But I asked what did we do wrong and he said unemployment in Thailand was one of the lowest in the world, 1.2 per cent, it has gone up to four percent because seven giant rice mills have shut down because Nigeria's import has fallen by 95 per cent on rice alone."
TheCable fact-checked the minister's claims and found them to be false.
According to a statement published by another online medium, on Tuesday, Kunwongse said there was no proof of the shutdown of Thailand's major mills.
"The report is not only misleading but a distortion of the actual conversation between myself and the Minister of Agriculture at the Federal Ministry of Agriculture and Rural Development on January 30,  2018, which was nothing short of positivity and optimism on both sides," the statement read.