By Victor Ahiuma-Young
LAGOS—NIGERIA Employers Consultative Association, NECA, weekend in Lagos, expressed concerns over non-reconstitution of the boards of some critical federal parastatals, especially Central Bank of Nigeria, CBN, Nigeria Social Insurance Trustfund, NSITF National Pension Commission,  PenCom, and Security and Exchange Commission, SEC, among others.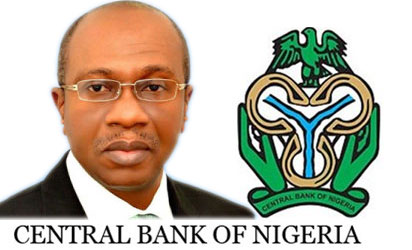 The umbrella body for employers in Nigeria warned that continued delay in the reconstitution of these boards and non-confirmation of nominees to the Monetary Policy Committee, MPC,  were unhealthy for the nation's economic growth and development.
At a briefing, President of NECA, Larry Ettah, urged the federal and state governments to remain focused on ensuring broad-based economic recovery that would ensure improved economic activity across most economic sectors, develop business friendly-laws and policies, ensure the continuous existence of businesses by avoiding inconsistencies in policies, boost employment, improve corporate and firm performance and reduce poverty and unemployment.
While commending the federal government for the constitution and re-constitution of some Boards of Parastatals and Agencies, though very late, contended that "this lateness and outright non-reconstitution of some other Boards portends danger for good governance with negative image for the country.
Of greater concern to businesses is the non-reconstitution of critical Boards such as the NSITF, NHIS, PENCOM, CBN, SEC, among others. We had expected government to have set up the Boards by now. The absence of Boards for the parastatals is one awful legacy of the military regime that should be discarded without further delay.
"We are worried about the non-confirmation of nominees to the Monetary Policy Committee (MPC) by the National Assembly. This critical Committee has been unable to meet because it could not form a quorum as stipulated in the CBN Act 2007. We believe that the country's monetary policy should not be left to run on auto-pilot as the outcome of the deliberation of the MPC is important to the sustainable economic growth and development of our country."
On recurring fuel scarcity and subsidy regime, he said: "Like a sore that has refused to heal, the recurrent issue of fuel scarcity has reared up its ugly head again.
"We are where we are today because government has not been faithful to the deregulation of the PMS market of the downstream sector of the oil and gas. Let us ponder and ask ourselves where the non-deregulation of the petroleum sector has led our economy: Continued dependence on off shore sources for petroleum products, perennial shortage of petroleum products, flourishing black market where Nigerians pay an amount way above market rate for petroleum products, loss of manpower as a result of endless hours spent at filling stations, massive and unimaginable corruption in the management of the subsidy dispensation, etc.
"There is no question about the fact that the subsidy regime has returned and now under the management of NNPC.
This is not the way forward. The time has come for government to choose economic imperative over political expediency by allowing the pump price to reflect the reality of the market thereby creating the enabling environment for uninterrupted supplies of the product and the needed investment that will ensure self reliant domestic production."
Subscribe for latest Videos