…As landing cost falls to N166 per litre
By Udeme Akpan
THE N744 million under recovery or fuel subsidy currently incurred by Nigerian National Petroleum Corporation, NNPC, is set to drop as the landing cost has already fallen from N171 per litre to N166 per litre.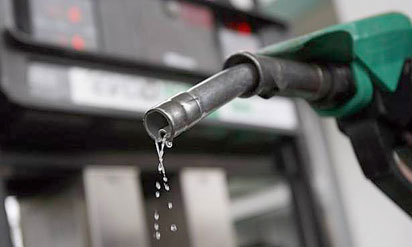 Petroleum Products Pricing Regulatory Agency, PPPRA, with the responsibility to publish template targeted at guiding investors and users of petroleum products as well as the general public, has not made its data public for several months.
But investigation by Vanguard in Apapa, Lagos, where imported petroleum products are stored before they are lifted to other parts of Nigeria, showed that the landing cost, which previously stood at N171 per litre, dropped a few days ago as a result of the fall in oil price from $70 to $66 per barrel in the international market.
Consequently, Vanguard gathered that the total cost of imported fuel, including marketer's margin, insurance, storage and distribution has fallen from N185 to N180 per litre.
The drop in total cost was mainly attributed to the recent fall in the price of crude oil from $70 to $67 per barrel, meaning that refinery owners now pay less for crude oil than before, thus resulting in low price, and by extension subsidy or under recovery incurred by the NNPC.
Traders said the fuel subsidy was not fixed but rises or falls, depending on developments in the international oil market and other variables.
Group Managing Director, NNPC, Mr.  Maikanti Baru, had yesterday, put the corporation's daily fuel subsidy at N744 million.