By Bashir Bello
KATSINA—THE Katsina State Command of National Drug Law Enforcement Agency, NDLEA, yesterday, said it had arrested six drug suspects including two dealers and impounded a trailer loaded with 24,000 bottles of codeine syrup.
The State Commander, Maryam Sani, who disclosed this, said the arrest was made at a warehouse in Dutsenreme area of Funtua, where the consignment was being offloaded.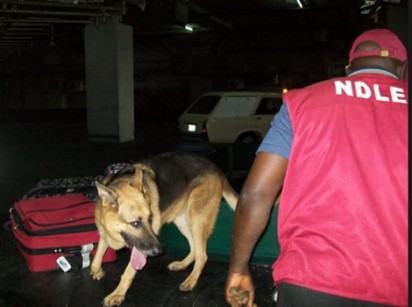 At a briefing on the successes recorded by the command since January, Sani said the seized trailer brought the consignment from Onitsha.
She said within the period under review, the command arrested 186 suspected drug traffickers, users and barons and seized a total of 57,860 kilogrammes of assorted hard drugs and 25,254 bottles of cough syrup with codeine.
According to her, "the command has particularly put more efforts into fishing out notorious dealers where officers and men of the command, in collaboration with Joint Task Force, JTF, seized a total of 24,000 bottles of cough syrup with codeine loaded in a trailer from Onitsha to Funtua."