By Dennis Agbo
ENUGU– THE Nigeria Deposit Insurance Corporation, NDIC, has stepped up its efforts on protection of the poor and uninformed bank depositors.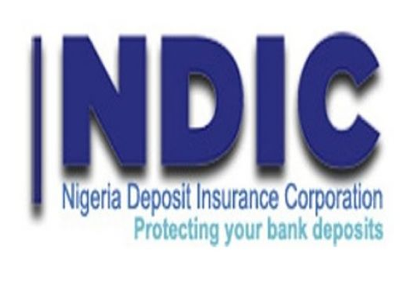 The corporation also said it is aggressively working towards reducing the percentage of adult Nigerians that do not have access to financial services.
Speaking at the ongoing 29th Enugu International Trade fair, NDIC Managing Director, Umaru Ibrahim  said the  efforts are response to changing financial climate.
Represented by NDIC Director Strategy Development Department, Mr. Festus Ekechi, Ibrahim announced its raise of maximum Deposit Insurance Coverage from N50,000 to N500,000 per bank depositor.
Ibrahim said the corporation has enhanced  efforts in its role as a financial safety net participant by providing an enabling regulatory and supervisory environment that ensures that the hard earned savings of small savers are protected.
"This is vital to financial inclusion because poor and uninformed depositors need assurance that the services of the licensed deposit-taking institutions are safe and that they have access to their money whenever they need it," Ibrahim said.
It restated it's warning on Nigerians not to patronize "wonder banks, Ponzi schemes and other illegal fund managers with disastrous consequences."
President of Enugu Chamber of Commerce, Industries, Mines and Agriculture, ECCIMA, the organizers of the trade fair, Sir Emeka Udeze pleaded with the Central Bank of Nigeria, CBN, to help make NDIC job easier by ensuring that chances of bank failure is reduced to barest minimum.
Subscribe for latest Videos