By Simon Ebegbulem & Egufe Yafugborhi
PORT HARCOURT — Niger Delta Development Commission, NDDC, has pleaded with stakeholders to embrace sustained sensitisation of the region's youths on the dangers of militancy and other social vices.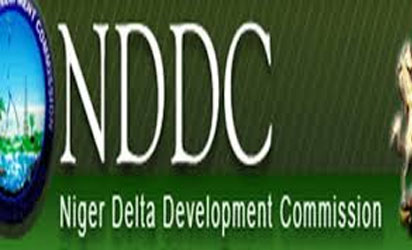 This came as the commission, commissioned one block of two-storey building at Mobile Force Squadron barracks, Ogida Benin City, expressing commitment to motivate security agencies to fight crimes in Niger Delta.
Managing Director of the commission, Nsima Ekere, who advocated this while hosting Port Harcourt Club 1928, yesterday, in Rivers State, said sustained sensitisation was indispensable in changing the minds of Niger Delta youths in realising that there would not be meaningful development without peace.
Ekere lamented that the world biggest refinery was being built in Lagos by a private investor, saying: "Millions of dollars will be used to construct pipelines to take the crude from the Niger Delta to Lagos. Imagine the jobs that will be created if that facility were to be built in the Niger Delta. Imagine the multiplier effect in the economy.
"We came on board with a very ambitious plan to restructure the NDDC. We articulated the 4-R strategy, to restructure our balance sheet because it was bloated; a lot of projects abandoned and there was over-trading. We identified that for us to progress we must of necessity restructure our balance sheet."
Vows to help security agencies fight crime in N/Delta
At the Benin event, Edo State representative in the board of the NDDC, Mr. Saturday Uwuilekhue, noted that the commission recognised the fact that policemen were logistically handicapped in providing adequate and effective security to Niger Delta, hence it decided to renovate the dilapidated building at the Mobile Barracks, described as uninhabitable before now.
Assuring that the commission would renovate more structures in the Mobile Barracks to ensure that officers stay in the barracks rather than outside the premises, the Edo NDDC boss said: "We do hope that this project can help in mitigating the discomfort experience by the officers and their families as well as provide the stability that the mobile police officers require to fight crimes and ensure better and more effective security protection for the residents of Edo state."