ABUJA—The Nigerian Communications Commission is to collaborate with the US War College in the area of cyber security.
The Executive Vice Chairman of the Commission, Prof. Umar Danbatta announced this when the commission hosted a delegation of students from the US War College on Monday.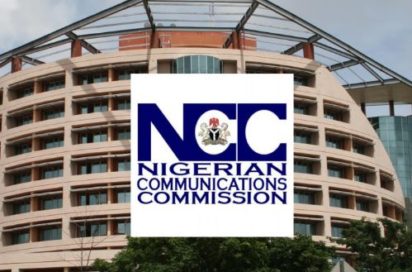 The EVC, who was represented by the Director Media and Publicity, Mr. Tony Ojobo explained that the commission is working very hard to provide access to all nooks and crannies of the country  in line with the Universal Access Provision, which stipulates that access to telecommunication must be provided within every five kilometers.
"It goes to show that the activities of the NCC go beyond our national boundaries; to have chosen NCC as one of the agencies to come and visit is an indication that we are playing an important role in the economic development of this country.
''We know issues of cybercrimes and cyber threat are major national security issues today and so people from the military  understand why they came to NCC being the regulator of telecommunications in Nigeria. As you know Nigeria is the biggest Telecom market in Africa.
''We collaborate with the US Federal Communications Commission (FCC) on industry experiences and practices which you can also apply in your own environment. We will probably articulate areas of cooperation because you know they are coming from a military institution in terms of regulations," he stated.