By Princewill Ekwujuru
Nigerian Bottling Company Limited (NBC) has charged graduates to build employability skills to ensure that they can be engaged and absorbed into the job market.
Olumide Sholanke, Director of Human Resources at NBC, gave the advice as the keynote speaker in a programme tagged 'Bridging the Gap', in Lagos. He stressed the need for students and graduates to deliberately seek to develop skills which could give them an edge in today's competitive marketplace.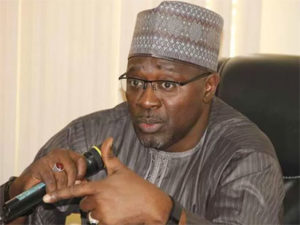 Sholanke emphasized the need for students to embrace teamwork, collaboration, volunteering opportunities and Internships as these provide valuable experience that companies seek when hiring.
He stated: "Volunteering is a very vital part of your journey, as it portrays you as an individual who has mastered his/her time and can appropriate it wisely. This is very key for a company like ours where volunteering is an integral part of our DNA. Also, the future is one in which teamwork and collaboration are at the heart of business, working on projects with people you may never meet, this is a social skill that must be naturally learned. "
On the importance of internships, Sholanke said: "Internship is a continuous learning experience- an extension of the classroom where you are empowered with a clear responsibility but also with a support network and all the learning strategies. Applying for and securing internships equip you with necessary work experience and puts you in good stead for available, full-time jobs in the organization"
"With the continuous rise in unemployment rate more Universities, Polytechnics and Colleges of Education graduates are churned out daily with little or no hope of securing their desired jobs. A massive dearth exists between this number of graduates and those deemed employable by organisations. This gulf in employability necessitated the career fair organized by Pan-Atlantic University, geared at providing clarity on graduate expectation and company required skill. "