By Ugochukwu Alaribe
ABA—MOTORISTS have appealed to the Abia State Government to fix the collapsed Emelogu Bridge on Emelogu-Ngwa Road in Aba to save lives and property.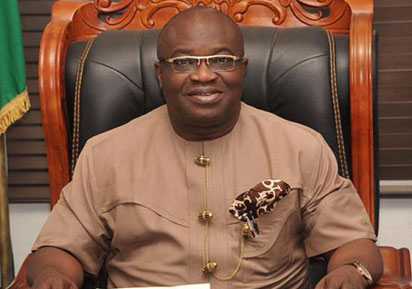 The Emelogu Bridge, popularly known as the "Orji Uzor Kalu Bridge" has collapsed for over a year and poses a great risk to motorists and residents of the area which also hosts the Good Morning Market in the city.
A cross section of traders at the Good Morning market, told Vanguard that the state of the collapsed bridge has caused hardship to them as they find it difficult to commute through the area.
"We are appealing to the Abia State government to fix the collapsed bridge. The Emelogu road is the main route through which we access the Good Morning market since the Ngwa road and other adjoining ones are in bad shape. We commend Governor Okezie Ikpeazu for rehabilitating roads in Aba, but we want to draw his attention to the Orji Uzor Kalu Bridge to save lives. "It is too risky to use the remaining part of the bridge because it can collapse without warning. The bridge is a disaster waiting to happen. Government should fix the bridge to avert the looming disaster."