The Ovie of Ughelli Kingdom, Ojakovo Oharisi 111, has advised the electorate in the country not to compromise their votes for monetary gains.
Oharisi gave the advice when he received some officials of the Independent National Electoral Commission (INEC) in his palace on Wednesday in Ughelli.
He said that in times past, some electorate sold  their votes  for monetary gains for as low as N1000 or four yards of textile.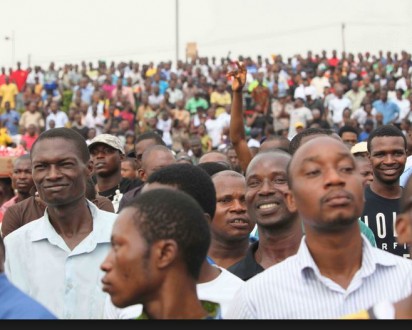 The traditional ruler explained that the poor and vulnerable were the most affected by this because they could be easily influenced.
The Ovie, therefore, charged the electorate to vote wisely and elect persons of credible character, stressing that their votes were their power.
He commended the INEC officials for coming to the palace and said that the success of any election depended greatly on officials of the Commission.
Oharis appealed to INEC to leave no stone unturned to ensure the success of future elections in the country.
Earlier, the INEC Administrative Secretary, Mrs Rose Orianran-Anthony, said that INEC had the mandate among other things to promote sound electoral process.
Orianran-Anthony said that the essence of coming to the palace was to get Royal blessings and support for the Commission's activities.
She said that INEC had released the election time table for 2019 elections but some politicians were flouting the law by heating up the polity.
The administrative secretary said that some politicians had started election campaigns without authorization by INEC.
According to her, the election act stipulates that election campaigns should begin 90 days before election.
She,therefore,appealed to the traditional ruler to help sensitize the people on the election time table.
The INEC official advised youths in the community to maintain peace and shun violence ahead of the elections.
She said that INEC had also introduced new measures to conduct free and fair elections, stressing that the days of ballot-box snatching were past.
NAN