Mr Labaran Maku, former Minister of Information, on Wednesday expressed shock over the death of former Nasarawa governor Aliyu Akwe Doma, describing his exit as a "a great loss to the country".
Newsmen report that Akwe died in an Israeli hospital on Tuesday. He was aged 75.
Maku, in a statement in Lafia, described Akwe as "a very peaceful man whose tenure as governor will always be remembered for its tranquility".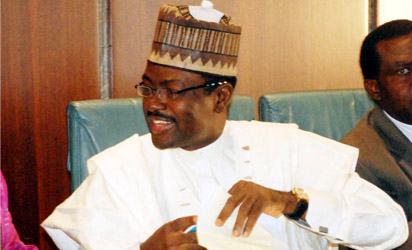 "Doma (Akwe) was a very peaceful man who did everything to promote peace. He was a seasoned civil servant, a kind administrator, a fair politician and peaceful man," he said.
He said that throughout Doma's four-year tenure as governor, Nasarawa did not witness any major crisis between herdsmen and farmers.
"Of all the governors we have had in the state, Aliyu Doma's tenure was the most peaceful because he treated everyone equally and promoted mutual respect among all," he said.
Maku commended Akwe's commitment to rural development, especially the construction of roads to open up the hinterlands, saying that posterity would remember him kindly.
"He also showcased the indigenous culture of the people at the global level and won laurels at national and international cultural festivals," he recalled.
Maku condoled the Alago community in Nasarawa State and the entire people of old Benue-Plateau State over the loss, and prayed God to grant Nigerians the fortitude to bear the loss.
Mr Innocent Lagi, former Attorney General and Commissioner of Justice in the state, who also reacted to Akwe's death, said that the deceased lived a fulfilled life and contributed his quota to societal development.
"The former governor paid special attention to agriculture and changed the lives of many farmers, especially those in the rural areas," he said.
Lagi said that Akwe would be remembered for the loans, credit facilities, farm inputs and various interventions he secured for farmers which boosted their income.
"People will miss him greatly; he died a great man and has left a good legacy for us to emulate," Lagi added
NAN