By Pastor William F. Kumuyi
Also, you will want to live for the life that now is. You will live for the politics and the en-tertainment of this world.
You will celebrate the dead and the birthdays with pomp and pageantry, be-cause you do not have any inheritance in the kingdom of Christ. You will view money as the greatest possession on earth and as a result of the love you will have for it, you will do anything and everything to amass it; thereby fulfilling the script-ures in a very negative light because it will plunge you into all evil. That is not all.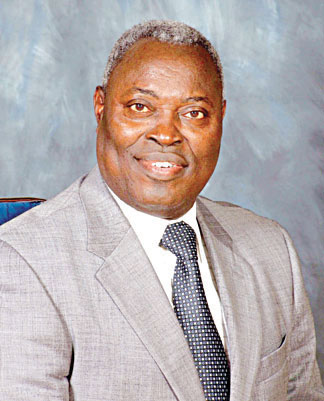 There is also the angle of legitimate and illegitimate fleshly gratification whenever your body craves for the opposite sex.
Unfortunately, that is the life of many churchgoers who flock the streets on service days. They practically be-come like atheists by subverting the will of God for their own self-willed tendencies and with no eternity in view.
Nevertheless, I am here to reinforce the importance of living with eternity in view by telling you that from today, you should always live with eternity in view. If you could do this every morning when you wake up from sleep, by telling yourself that life is brief and it will soon end; any time you are at a crossroad, bear it in mind that life's difficulties will not last forever, but that life will soon come to a close. Hence, where will you spend eternity?
Any time you are faced with important decisions in life such as career prospect, marriage, investment, etc; remember that life is short and that the most important investment one can ever embark upon is that of eternity.
Where will you spend eternity should readily come to mind. Any time you are confronted with the message of Christ for your soul's salvation, your attitude should be: where will I spend eternity, if I die any moment from now? Any time you have been hit hard by the word of God and your flesh is trying to resist just re-member that life will soon end. Where will you spend eternity?
My friend, no matter how long life on earth seems to be: may be like Methuselah who lived for more than 900 years, he still died. Everybody will die one day. That should not frighten you. But you should be very wary of your eternal destiny.
No matter what challenge life throws at you, life some-times does appear to be that difficult, it will eventually come to an end. You may be like Jacob who passed through a few of life's problems and inferred before Pharaoh that it had been few and evil when equating it against his predecessors. Yet, he also died.
You may be a man of power like Pharaoh who had power to make decree that killed the infant male children of the Hebrews. Yet his time came too. You may be like Herod who had authority over the children of men to the extent that you can even give a word and a great slaughter would be made in the country, as it was in Rama where Rachel with lamentation, and weeping, and great mourning, wept for her children. But one day Herod died.
Wherever you find yourself or whoever you find your-self to be today like a man of authority and power, a man of wealth, position, and great privileges in life; you should have it at the back of your mind that life will end. Where will you spend eternity?
It is imperative that as a person whom the word of God has come to, of course, you know that the word of God is a true word, you should live your life with eternity in view, because the angel of death is moving about seeking to take down another life that have spent its last day on earth.
Death is certain, but death is not the end of life for human beings created by God and the end of your ex-istence. How do we know that? Hebrews 9:27 tells us that: "And as it is appointed unto men once to die, but after this the judgment."
Death is a sure appointment that must happen to us all. This goes to say that God Almighty has decreed that all human beings shall die one day. Death is the separation of the soul from the body; in which case, the body will cease to enjoy physical life on earth.
James on his part describes death as a condition when the spirit is separated from the body. That is, death occurs when the soul or the spirit is separated from the body. James 2:26 "For as the body without the spirit is dead, so faith without works is dead also."
The death decree is an obvious phenomenon that cannot be abused by position or prominence in society. It is a roll call divinely fixed for everyone. Even the Po-pe, with all his fame as a leader of a very powerful reli-gious sect that does not accept Jesus as his Saviour, still find time to embrace death.
Also, you might be an evangelical believer like the great-est of all evangelicals and leader of the Reformation, Martin Luther; you might believe in holiness like John Wesley, yet he died too. Charles G. Finney was a man who had the great power of God manifesting in his life, but there came a day in his life when death knocked on his life and he opened the door of his life.
*To be conyinued