The Special Assistant to President Muhammadu Buhari on Social Media, Lauretta Onochie, has reacted over the letter the National Assembly said it would write to CJN on separation of powers involving the three arms of the government.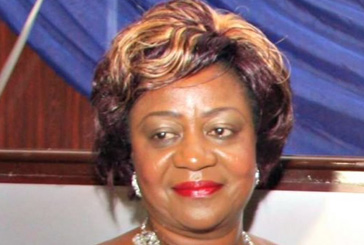 According to her, "This is clear proof that the Senate thinks it's higher than the other 2 arms of government. It has held the Executive ransom for 3 years
"Now, the Senate is not pleased that the judiciary is exercising its independence The Nigerian citizens has the ultimate power, not the Senate".
This is clear proof that the Senate thinks it's higher than the other 2 arms of government

It has held the Executive ransom for 3 years

Now, the Senate is not pleased that the judiciary is exercising its independence

The Nigerian citizens has the ultimate power, not the Senate pic.twitter.com/DgmBcbi4MI

— Lauretta Onochie (@Laurestar) March 15, 2018