…Warns against stray animals, unauthorized movement of animals
By Olasunkanmi Akoni
Amid wide condemnation against proposed grazing zone for herdsmen across the federation, the Lagos State Government, yesterday, said that the ban placed on unauthorised  movement of animals especially live cattle across the state still subsists, stressing that persons found culpable in the act would henceforth be prosecuted.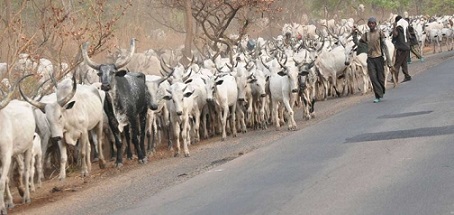 Commissioner for Agriculture, Mr. Oluwatoyin Suarau who stated this while reviewing reports of animal transportation and stray animals, noted that the menace of releasing cattle along major roads and highways within the metropolis was unacceptable, adding that the state government was committed to stopping illegal movement of animals across the state.
Suarau stressed that the state government had sent Agric-Marshals to all local governments and local council development areas of the State as part of its  animal control policy to put an end to the menace releasing cattle along major roads and highways within the metropolis.
He explained that unauthorised movement of animals could lead to the spread of contagious disease such as anthrax, rabies, tuberculosis and other ailments aside from causing road accidents.
Suarau stated that it was necessary for the government to monitor the whole process of animal transportation and handling right from the animal markets to the abattoirs, stressing that Lagos State government had handled significantly the transportation of live animals by  introducing the Metro Live Animal Transport which has been very effective in transporting live animals across the metropolis.