By Adewale Adeoye
Coming to Lagos for the first time from my remote village, one incidence shattered my psychology. It was in 1981. I lived with an uncle on Adetayo Osho Street, Akoka.
One late evening, I heard a chorus from men and women who marched through the street. A naked woman was put at the stake. The riotous crowd heckled and jeered at her. Every few seconds, she would be clubbed to the appalling cheers of the riotous mob.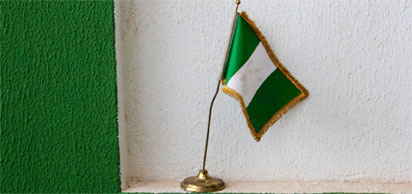 It was the most graphic illustration of inhumanity I had ever encountered. The beautiful, middle-aged woman had been mobbed at a street party. They stripped her naked. Eventually, the crowd did the unthinkable. She was thrown into a dingy canal shortly before the Adetayo-Fola Agoro junction. Each time I drive through till date, I flinch.
The second day, homicide detectives came for the floated corpse. They asked questions. But no arrests were made for want of evidence. I later learnt her offense was that she 'confessed' she was a witch. But this was after she had gulped several bottles of gin on rock. Her killers were never found though a DNA analysis would have fished out the murderers.
There is a salient but significant event in Lagos. It should change the landscape of Nigeria for good. The government of the state announced the setting up of Nigeria's first DNA laboratory. It is a shame that a country of 170 million people, with all the national wealth, has no functional DNA lab.
For public information, DNA carries all of the information for physical characteristics, which are essentially determined by proteins. Experts say in DNA, each protein is  encoded by a gene (a specific sequence of DNA nucleotides that specify how a single protein is to be made).
To me, it was a remarkable if not revolutionary intervention in many areas of livelihood in a city of no fewer than 18 million people. This LAB , if put in excellent use, will change the social and scientific content of Nigeria.
It will transform crime detection, help fight corruption, resolve paternity issues, assist local drug companies and research institutions to identify causes of diseases and proffer solutions. It will safe capital flight and public health.
This lab can actually put an end to the Fulani herdsmen menace because it will make it easy to identify perpetrators of heinous crimes.
As a crime correspondent with The Guardian, I recollect how my various crime stories and investigations met brick walls due to absence of functional DNA labs. At that time, in the early 90s, I had on my desk chilling cases of murders that were never resolved.
Apart from the cases of Tunde Oladepo, a journalist, school contemporary, a colleague, Chinedu Offoaro, also of The Guardian, who disappeared while on an assignment in the Eastern part of the country, a certain Prince who was Private Secretary to the then Managing Director, Mr Andy Akporogu, who also disappeared, the 90s marked the era of heart rendering killings, either through state sponsored nastiness or deaths from the bourgeoning, often violent drug wars.
At that time, there were only two forensic laboratories in Nigeria, one in Port Harcourt and the other in Lagos. The two were desolate and abandoned.
As a former Head of Investigation Desk at  The Punch, my team confronted series of crimes that were bungled simply because the police and the secret service had to rely on time wasting manual techniques that often led to wrong convictions in the courts. At present crime detection capacity in Nigeria is zero. This continue to embolden criminals. At present, All these years, with her huge budget, the police and military have no DNA lab. Too bad.
How does the DNA affect the livelihood of Nigerians? Deoxyribonucleic acid is 'the universal blueprint for life on Earth'.DNA determines the content and form of creation, what people look like and how their bodies function. The Lagos initiative will transform the justice system, aid speedy crime detection and sustainable development. Today in Nigeria, crime continues to be upbeat. The major trends in crime include but not limited to terrorism, kidnapping, abductions-not necessarily for ransom- armed robbery, domestic violence, murder, rape and hate killings.
The lab can help nurture forensic investigation of high tech cyber-crimes and checkmate corruption. The absence of DNA also offers a perfect alibi for criminals to escape justice in the absence of scientifically proven charges. In crime scenes for instance, DNA, which is peculiar to every individual, could be found in items like  masks, cap, gloves, clothing, tools, guns, sexual kits, fingernail, cigarette butts, coffee or tea cups, eyeglasses, hairbrush, toothpick or a wire as tiny as the hair strand.
The relevance of DNA in medical science is inestimable. DNA helps to identify genes that spur diseases. It will help drug manufacturers to propel new discoveries in dealing with intricate medical challenges through the study of genes.
The DNA analysis is complex but provides simple solutions to intricate hurdles. With the DNA lab, Lagos and Nigeria should be able to solve the hydra-headed problems of crime, tackle corruption in high places, resolve paternity issues and more importantly, help put an end to many tropical diseases which solution Nigeria continues to look up to the West.
The Lagos Governor Akinwunmi Ambode deserves a huge hug.   With the Lab, it is hoped that the 36 states of the federation and the Federal government will explore the treasure to the brim.