The Kremlin on Thursday slammed Britain's raft of punitive measures against Russia over the poisoning of a former double agent as "absolutely irresponsible."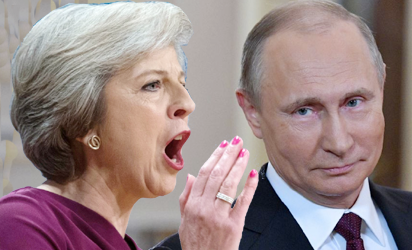 "The position of the British side appears to us absolutely irresponsible," President Vladimir Putin's spokesman Dmitry Peskov told journalists.
He said retaliatory steps would soon follow, with Putin likely to chose the option that "most suits Russia's interests."
On Wednesday, Britain said it would expel 23 diplomats and suspend high-level contacts with Russia, with other measures to follow.
The announcement came after British authorities said Russia was "culpable" of the poisoning of Sergei Skripal and his daughter with a Soviet-designed nerve agent called Novichok on March 4.
Peskov reiterated Moscow's position that Britain's accusations were unfounded and that the attack on Skripal had "all the signs of a provocation."
"The accusations are not backed up by anything and have been voiced before any information about the used substance could appear," Peskov said.