By Emeka Anaeto, Business Editor
lagos—Chairman of Zenith Bank Plc, Mr Jim Ovia, has expressed his desire to see Mr Akinwunmi Ambode re-elected as governor of Lagos State in 2019, hinging his position on what he sees as impressive performance in the last three years.
Ovia was speaking in Lagos yesterday at the meeting of the State with corporate chieftains tagged, 'Lagos Meets Business Forum' following some presentations by Governor Ambode.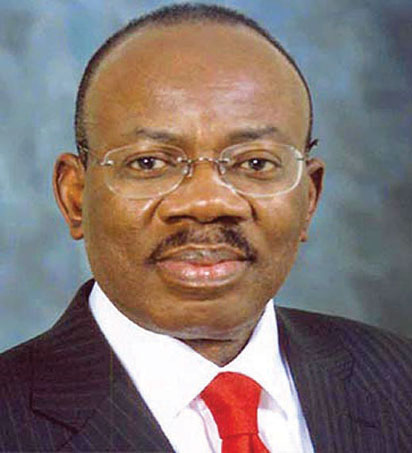 Ovia would be the second corporate chieftain to endorse Ambode for second term this week, following a similar position by Mr Femi Otedola, Chairman of Forte Oil Plc.
In his remarks at the event which attracted leading private sector operators in Lagos, Ovia specifically cited improved security situation in Lagos as well as other services to the business community as the reasons for his endorsement.
In addition, he stated that the Board of Zenith Bank would be increasing the bank's contributions to the Lagos State Security Trust Fund by about 150 percent.
Earlier Ambode had taken time to explain why Lagos would need more tax revenue arguing that the level of services requiring government's investments has far outwayed current revenues both internally generated and statutory allocations from the federation account.
Ambode was speaking at the backdrop of huge criticisms trailing the recent hike in property tax in the state, just as several comments during the question and answer segment of the meeting touched on tax burden in Lagos State.
But Ambode said he was open to dialogue on all issues pertaining to taxation in Lagos, a position that drew applause from the audience.
He also argued that his government was paying huge attention to provision of social security net for indigent and poor communities and individuals in the state as a way of reducing crime rate while enhancing security of lives and property of residents.
Ranking Lagos State as the fifth largest economy in Africa after Nigeria, South Africa, Egypt and Algeria, Ambode lamented that at current population growth rate which he put at 3.2 percent per annum, the state would not be able to sustain services at best standard being demanded by the residents especially in the area  of capital expenditure.
He said total expenditure in 2017 was N813 billion, against a total revenue of N474 billion, yielding a deficit of N339 billion.
His presentations to the corporate executives also implied the huge role tax had to play in financing the state budget as he indicated that out of the N474 billion total revenue, the allocation from Federal Accounts Allocation Committee, FAAC, constituted less than 23 percent while the huge portion amounting 76 percent came from its internally generated revenue.