By Chidi Nkwopara
OWERRI—Imo State Branch of Nigerian Society of Engineers, NSE, has warned that "uncontrolled drilling of boreholes is seriously threatening the land surface."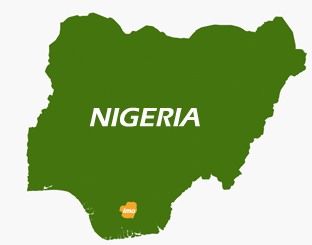 The NSE State chairman, Engr. Emeka Ugoanyanwu, raised the alarm at a conference organised in Owerri by the NSE.
"There are over 2,000 boreholes in Owerri municipality and with the way people are sinking boreholes uncontrollably all over the state, the land surface is seriously threatened", Ugoanyanwu said.
While saying that much of the water used in the state is acidic and not good for human consumption, the Imo NSE boss also appealed to the state government to, as a matter of urgency, "restore public water facilities and adopt nature-based solutions to restore the damaged ecosystem."
Ugoanyanwu similarly warned that due to congestion, most boreholes in the municipality were sited close to soak-away pits, thereby making such water unfit for human consumption.
The Imo NSE boss equally expressed worry that government was developing urban areas without provision for public water supply.
Speaking also, Professor Ngozi Okereke of the Department of Agriculture and Bio-Resources Engineering, Federal University of Technology, Owerri, FUTO, opined that the rise in population was among the causes of water scarcity in most urban areas.
"The ground water is contaminated due to influx of debris in the rivers and fresh water is decreasing. We must go back to nature, to balance the ecosystem. Everybody should be ready to face the consequence, if we continue like this", Okereke said.