By ROTIMI AGBANA
X3M music act, Praise Adejoh, fondly known as Praiz, has claimed that he is not one of the numerous entertainers fond of lashing back at fans and critics who take swipes at celebrities on social media.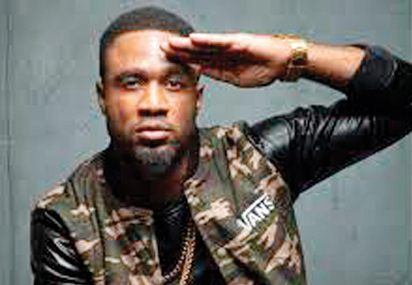 In a chat with Showtime, he asserted that he has developed a thick skin to whatever form of abuse or attack he gets from fans and critics on social media.
"Yes, they do but I'm used to it. There was a time I did a competition on social media where I told people to do something creative. I knew that some people would act tricky just to win the contest. Someone finally emerged the winner then I noticed there was this guy that had much likes also but I knew he must have bought it; he started shouting at me and using different accounts to shout at me. It's normal because when you are in the public eye you should expect the good, the bad and the ugly, so I'm used to it."
Speaking further, he explained why he has chosen to ignore social media trolls whenever they attack him on social media.
He said, "Yes of course, Sometimes I'm tempted to lash back at them and to give the person a piece of my mind but I just overlook it at the end. I do not lash back because I drop my phone or just block the person. Most times I decide to block them because I will not just reply you and I will not see what you are saying so it's like I'm blind to you."