By Elizabeth Uwandu
CO-ORDINATOR of Ijaw Monitoring Group, Mr Joseph Evah on behalf of the group and Ijaw elders, has cautioned Ijaw youths over the ultimatum given the Federal Government to recall the Co-ordinator of Amnesty Programme, Maj.Gen Paul Boroh (retd).
He enjoined the youths to withdraw their threat and maintain peace in the region.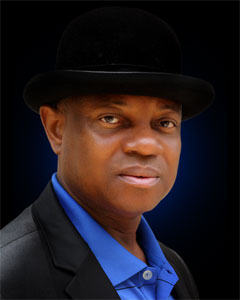 The former Publicity Secretary of Ijaw National Congress, INC, regretted that "The threat will lead to the military mobilising against our villages and our women and children will suffer.
"We urge the ex-militants to consult our National Leader, Chief Edwin  Clark and other elders of the region under PANDEF leadership at all times so that the world will see us as a united region. "Recently PANDEF set up committee on the amnesty office, therefore, the ex-militants should consult PANDEF leadership.
The planned demonstration of ex-militants around media houses will increase tension in the region and attract negative global flash points.
"We need united front to tackle issues such as the Arewa group in the North, Afenifere in South-West and Ohanaeze Ndigbo in South East. The youths in our region should work with PANDEF on all issues affecting the region to make the region move faster in development matters,"  the statement added.