By Chioma Gabriel
AFRICAN governments have been advised to look in the direction of China in their search for solutions to the continent's economic problems.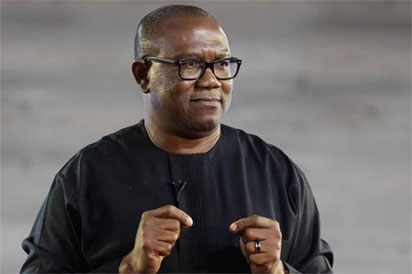 Former governor of Anambra State, Mr. Peter Obi, gave the advice while delivering a keynote speech at the three-day 2018 African SME Roundtable Forum in Yenagoa, the Bayelsa State capital.
He drew attention to the fact that only 35 years ago, Africa boasted better economic indices than China. "Thirty-five years ago, Africa was doing better than China per capita, but the reverse is now the case," Obi lamented, reeling out figures to buttress his point.
He noted that while Africa has regressed over the past three decades, China has gone on to become one of the best economies in the world. The secret, he said, lies in China's massive investment in education and skill acquisition programmes, as well as solid support  for Small and Medium Scale Enterprises, SMEs.
"If Africa is to be turned around, it will be done through SMEs. That is the engine of growth, even in developed countries," said the former governor, who since after leaving office in 2014 has devoted his time to the promotion of education across the continent and impartation of knowledge through speaking engagement in various parts of the world.
Citing the global trend, Obi advised Nigeria and the rest of Africa to aggressively pursue "knowledge economy" as against the preoccupation with "baggage economy", which he described as being old fashioned.
He warned that oil cannot save Nigeria or any other African country, pointing out that global firms such as Apple, Facebook and Microsoft, "which sell knowledge", are making more money than a country like Nigeria which depends heavily on oil.