Festus Ahon, ASABA
DELTA State Governor, Senator Dr Ifeanyi Okowa, yesterday raised alarm that three communities in Uwheru, Ughelli North Local Government Area have been occupied by the ravaging herdsmen, charging security agencies to their curb nefarious activities in the state before it snowballs into crisis.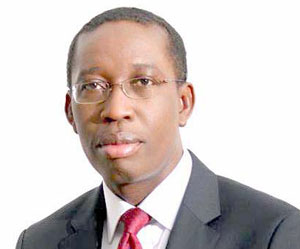 Okowa speaking when the Assistant Inspector General, AIG in charge of Zone 5, Mr Rasheed Akintunde paid him a courtesy call, said "the Uwheru community situation is a very pathetic.
"The President-General of the community spoke on the fact that the farmers are told to pay the herdsmen before they can enter their farms and that is very disturbing because it is strange for indigenes to pay money before they can enter their farms and I believe something has to be done before it evolves into a crisis situation.
"This has been going on for several years but it has gotten worse of recent, so, AIG, this situation has to be addressed immediately as security issue."
He restated the concern of his administration about the security of life and property of every Deltan and their communities.
Okowa however lauded the synergy between security agencies in the state which has ensured a peaceful state that has become home for investors.
The Governor said; "As a people, we know that the more peaceful we are, the more investors will come into the state and in the course of this year, we will witness a lot of ground breaking ceremony as investors are coming to the state in their large numbers.
"We are doing a lot to provide infrastructure, we are doing a lot to engage our youths, the more youths we engage, the less idle minds we will have in the state."
While assuring the AIG that his administration would continue to support security agencies in state, he said "Delta State is largely peaceful, we take matters of security serious, there is a lot of collaborations between different security agencies in Delta State and beyond the collaborations.
"We take the issue of information gathering serious as we nip security challenges in the bud, we also, have state advisory and peace building council which is made up of experienced men and women of impeccable character, they also, help to maintain peace in the state."
The AIG who spoke earlier, said he was on a familiarisation tour of Police formations in the state, saying "your administration has rendered uncountable support to the Police Command in different areas".
The police boss who also addressed officers and men at the State police headquarters, assured that they would continue to protect lives and property of Nigerians.