By Esther Onyegbula
lagos—THE Inspector-General of Police, IGP, Ibrahim Idris, yesterday called on officers and men of the Nigeria Police Force, NPF, to take crime scene management  seriously.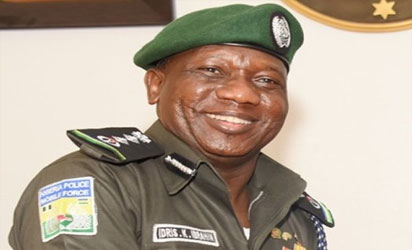 Idris, represented by DIG Training and Development,  Mr Emmanuel Inyang,  made the call at the commencement of a Crime Scene Management Training at Lagos State DNA and Forensic centre, Lagos Island.
Speaking at the opening ceremony of the   training programme organised by the German Development Co-orporation (GIZ) of the German Foreign Office  in partnership with the NPF Police  Force and the Lagos State Ministry of Justice, he  noted that the task of crime fighting, prevention and prosecution required special skills, tactics and training to succeed.
According to him, " The challenges of policing in the 21st Century is dynamic and enormous all over the world and Nigeria is not an exception. Therefore, for modern day crime investigators to perform their duties effectively and efficiently, sufficient training must be given to them regularly to sharpen their investigation skills."