Draws for the FIFA Under-20 Women World Cup will be conducted today in Rennes, France with Falconnets coach, Chris Danjuma and team secretary in attendance.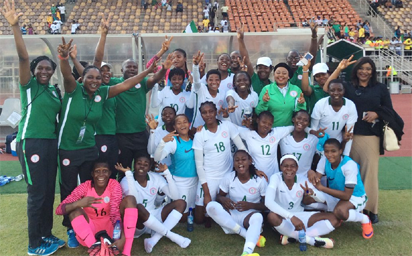 Nigeria joined 16 other countries to book their ticket for the tournament billed for August 7-28. Hosts France, Germany, North Korea and Japan are the top seeds for the draws.
Former France international Mikael Silvestre is among four notable sports personalities who will join FIFA's Chief Women's Football Officer, Sarai Bareman, and Group leader for FIFA's Women's Tournaments, Rhiannon Martin, to conduct the draw.
Nigeria and Ghana represent Africa. Spain, Germany, The Netherlands and England will represent Europe, while Asia's is represented by Japan, Korea DPR and China.
New Zealand will represent Oceania as Brazil and Paraguay stand in for South America while CONCACAF's lot is with Haiti, Mexico and USA.
The Draw Ceremony falls on the occasion of the International Women's Day.