A professor of law, Osita Ogbu says President Muhammadu Buhari's decision to withhold assent to the Electoral Act as amended by the National Assembly is in order.
Both chambers of the NASS had amended sections of the Electoral Act, prominent among which was the alteration of election sequence as fixed by the Independent National Electoral Commission (INEC).
The president had after receiving the amended act declined to assent and also communicated his position and reasons to the NASS.
Ogbu, who is the Dean, Faculty of Law, Odumegwu Ojukwu University, Uli told newsmen in Enugu on Wednesday that the prevailing circumstance needed not be misconstrued as a constitutional crisis.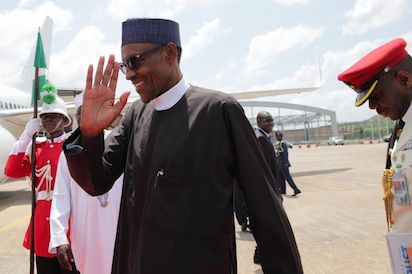 The former chairman of Enugu State branch of the Nigeria Bar Association (NBA), said that there was no cause for alarm as the president acted within the law.
He said that if the NASS felt undone by the action of the president, they would have to muster third-majority of their members to veto such presidential decision.
According to him, the president has dully exercised his constitutional discretion by not assenting.
"The president has the constitutional right to veto the document but if the NASS can muster two- third majority against that decision, it can be overridden.
"This is a democratic process and part of checks and balances in the art of governance," he said.
The university don said that mischief makers needed to be properly guided and not cash in on the situation to cause panic among Nigerians.
"This is a constitutional process and I do not think anything that is constitutional will overheat the polity," Ogbu said.
NAN