EDMARK International, a multinational health and lifestyle firm with headquarters in Kuala Lumpur, Malaysia, recently unveiled a state-of-the-art international centre aimed at combating the menace of obesity in Nigeria.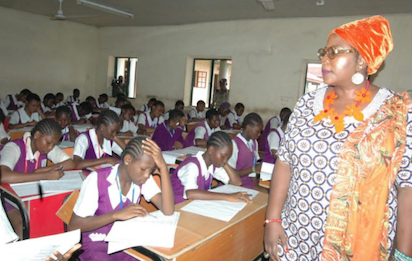 The firm also presented a new product named Edge2 which helps to burn fat in the body, to the public.
The event, which took place at the event hall, domiciled at the international centre located at Aromire Avenue, off Allen, Ikeja, Lagos, was attended by many of the company's top management executives from across the world. Speaking at the official opening of the centre, the Chairman/Founder of Edmark International Group of Companies, Mr. Sam Low expressed delight over the feats his organisation had achieved within nine years of starting businesses Nigeria despite the initial hurdles he encountered.
His words: "After making up my mind to invest in Nigeria, we were faced with some challenges but we were not deterred, we learned and re- strategised and for this, I want to say, I am grateful to my team who believed in our dream.
"Though our operations started in Ghana, as a result of the initial challenges we faced when we attempted to set up our businesses in Nigeria; however, after a year, we moved into Nigeria after crossing the hurdles with the regulatory authorities.
"With this centre, which is humanitarian in approach, I strongly believe this will enhance more businesses, enhance opportunities, change the face of business and help boost the economy of Nigeria and other African countries."
Speaking on the philosophy of his firm, Low said: "Edmark International is a multinational firm in the health and lifestyle industry that is committed to people's wellbeing; we want citizens of Africa to live well and that is why our healthy supplement products help to tackle obesity. This is just the beginning and I want to thank the architect and other wonderful people who helped make this project come to reality. I am excited that we can do this."
In his opening remarks, the company's General Manager in Nigeria, Mr. Maurice Etim stated that Edmark International came into Nigeria at a trying period when recession was at its peak in the country.
"Today, Edmark International is not only a success in Nigeria but a huge success in West Africa. Edmark International has helped combat obesity in Nigeria as well as empowered many Nigerians and other African citizens.
"I must also say that the success would not have been possible without our hardworking team and distributors. Today, we can see that Edmark International is a big success in Nigeria and the evidence is why we are in this multi-billion naira state-of-the- art edifice in the heart of Lagos," Etim said.