By Lekan Bilesanmi
FOLLOWING reports  that firms linked to a senator violated procurement process in securing N3.4 billion contracts for the provision of plastic chairs and desks for schools in the Niger Delta, fresh facts suggest that due process was followed.
Information made available to Vanguard suggested that the jobs were awarded in strict compliance with the NDDC procurement laws and the jobs duly advertised for competitive bidding.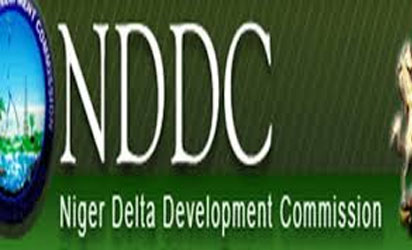 After the initial reports suggesting  foul play, sources close to the award procedure for the contracts hinted "that the NDDC awarded the contracts in compliance with the Procurement Act and that no breach of public procurement act was done in the process of awarding the contract by the commission.
Stemming from that, it was also made clear that   no money was lost because NDDC had stopped advance payment for any jobs since 2007, according to its own rules and procedures for  awarding contracts.
The Commission was said to have been very committed to the award of the jobs "because education of youth and the provision of classroom facilities are  integral parts of the priority in its mandate, just as  primary and secondary education are key for youth development in the Niger Delta region."
Specifically  on the issue of due process, it was discovered that the NDDC office has a Due Process Unit alongside other units with a view to ensuring compliance with the Public Procurement Act, so that if the companies listed complied with all the processes and were eventually awarded the contracts, the companies would have been deemed to be in good stead.
Whereas part of the accusations  merged on the propriety or otherwise of associates of a senator bidding for contracts, there are suggestions in some quarters that associates of public officers are Nigerians who have right to seek contracts they desire without any form of discrimination or inhibition, in so far as issues  of morality and abuse of office and due process are not in  contention.