Djokovic and Federer are taking part in the Miami Open off the back of the Swiss' Indian Wells final defeat to Juan Martin del Potro on Sunday.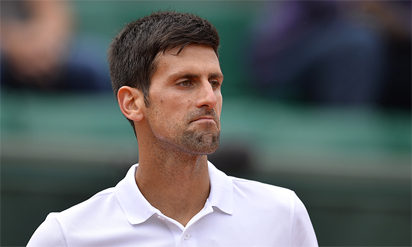 Having finished runner-up in California, Federer is the favourite to win in Miami.
Meanwhile, Djokovic's form is the opposite as the former world No.1 is not yet at the top of his game following a long battle with injury.
The 30-year-old suffered an early exit at the Indian Wells last week, having spent the last six months of the 2017 season dealing with an elbow injury.
Djokovic, though, has a solid record at the Miami Open, winning the tournament six times during his career.
Federer is the reigning champion, and the draw means the two could face an epic showdown in the final.
Djokovic is not in action until Friday, and he said he is not thinking about how he would perform against Federer.
"I'm not yet at my best but I'm working to get there.
"Every day is a process for me and is an opportunity to learn, to grow, to get better."
"Obviously the two years of an injury and trying to figure out ways how to play pain-free, which I wasn't able to a lot of times in the last couple years, were compromising my game.