By Boluwaji Obahopo
LOKOJA—THE Independent National Electoral Commission, INEC, yesterday, announced April 27 for verification of the recall process of embattled Senator representing Kogi West, Dino Melaye.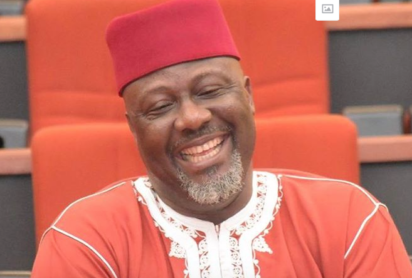 Kogi State Resident Electoral Commissioner, Professor James Apam, who revealed this at a stakeholders' forum in Lokoja, said continuation of the recall process followed the Appeal Court ruling that INEC can commence the recall process.
The Commissioner said: "In line with the Electoral Act, INEC has fixed the last Saturday of April as the verification date while the first Saturday in May will be used for referendum.
"The commission will endeavour to invite all those who have signed the recall register to come forward and identify their signatures.
"If this process is successful, the commission will proceed to the next stage where a referendum of all registered voters will be conducted.
"Here, voters will be asked to vote either 'yes' or 'no' to the question of whether they want Senator Dino Melaye recalled.
"If the answer is able to meet the constitutional requirement of 51 percent 'yes,' the process moves to the next stage. But if it fails, the process stops."